Customizable Mugs and Sport Bottles. Add you ballet company or dance school for no extra charge!.
*Must be ordered by Oct 1. Sports Bottle are Sold Out for 2023. October 1 is last date Mugs will be processed.
**Orders of 12 or more must be purchased in multiples of 12.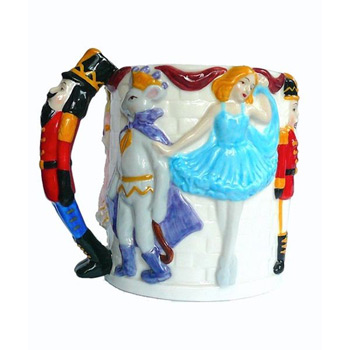 Our Nutcracker Character Charming Mug is part of our Unique Ballet Gifts collection. The famed Prince of Christmas creates the mug handle, reminding you of holiday magic every time you sip.