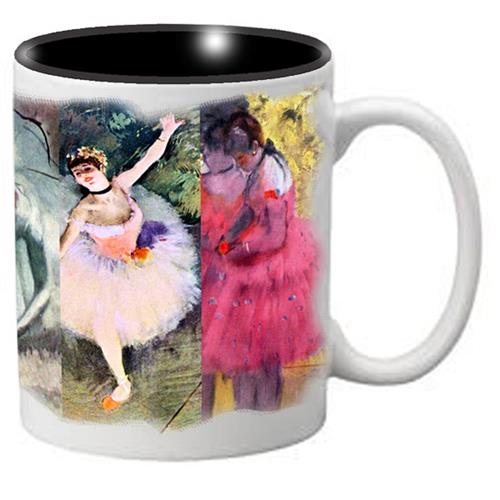 DGW02
Nutcracker Ballet Mug DGW02 Degas Full Wrap Collage
Nutcracker Ballet Mug DGW02 Degas Full Wrap Collage
DGWO2: Nutcracker Ballet Mug Degas Full Wrap Collage
Enchant every ballerina on your gift giving list with our unbeatable savings on our exquisite Degas Full Wrap Collage mug!
A collage of various ballerinas from the Degas collection bring ballet beauty to this mug, gracefully and elegantly.
Add even more vibrancy with your choice of black, blue, pink, red.
With discount savings you can mix and match with our other Degas styles and create a vivid variety of exquisite mugs featuring the works of the famous painter.
A beautiful ballet gift that will be appreciated and used each and every day!
This mug is a show stopper, and a must have for every dancer in your circle this season.
Original Sku
MUG DESIGNS:DGW02
**Orders of 12 or more must be purchased in multiples of 12.
** Does not qualify for Free Shipping.