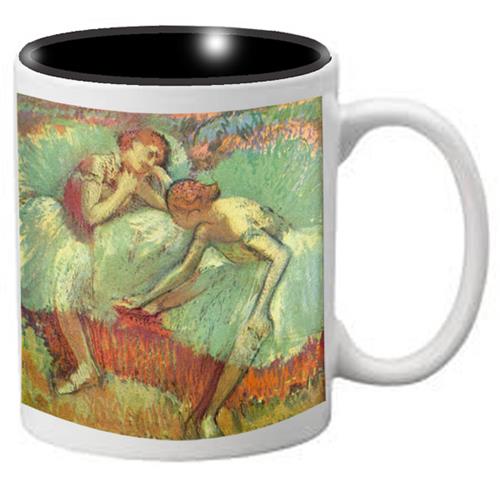 DG05
Nutcracker Ballet Mug DG05 Degas Dancers in Green
Nutcracker Ballet Mug DG05 Degas Dancers in Green
DG05: Nutcracker Ballet Mug - Degas Dancers in Green
Degas Dancers in Green Mug is a spectacular way to show your love for the dance every time you enjoy your favorite beverage!
Angelically attired dancers in green await in eager anticipation backstage for the opening cue.
Choose from blue, pink, red, black or white, whichever delights you the most!
Budget friendly gift for under $20.
Give your precious ballerina the gift of Degas this season!
Original Sku
MUG DESIGNS:DG05
**Orders of 12 or more must be purchased in multiples of 12.
** Does not qualify for Free Shipping.