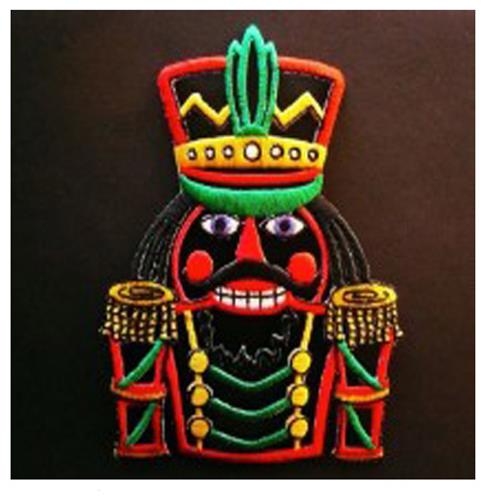 Nut-Embroidery
Nutcracker - Iron On Embroidery
Nutcracker - Iron On Embroidery
Nut-Embroidery: Nutcracker - Iron On Embroidery
What's green and yellow and red all over? Our Nutcracker Iron on patch!
Iron him anywhere - on shirts, bags, hats - go nuts!
This Nutcracker's coat is fancy and formal, and yet festive in the coloring.
Green feather in the middle of his hat suggests exotic origins.
Golden hat band is adorned with seven jewels.
This is another iron in your fire for a fabulous Nutcracker season. Add him to your Cart and seal the deal today!


Original Sku
EMBROIDERY:Nut Embroidery