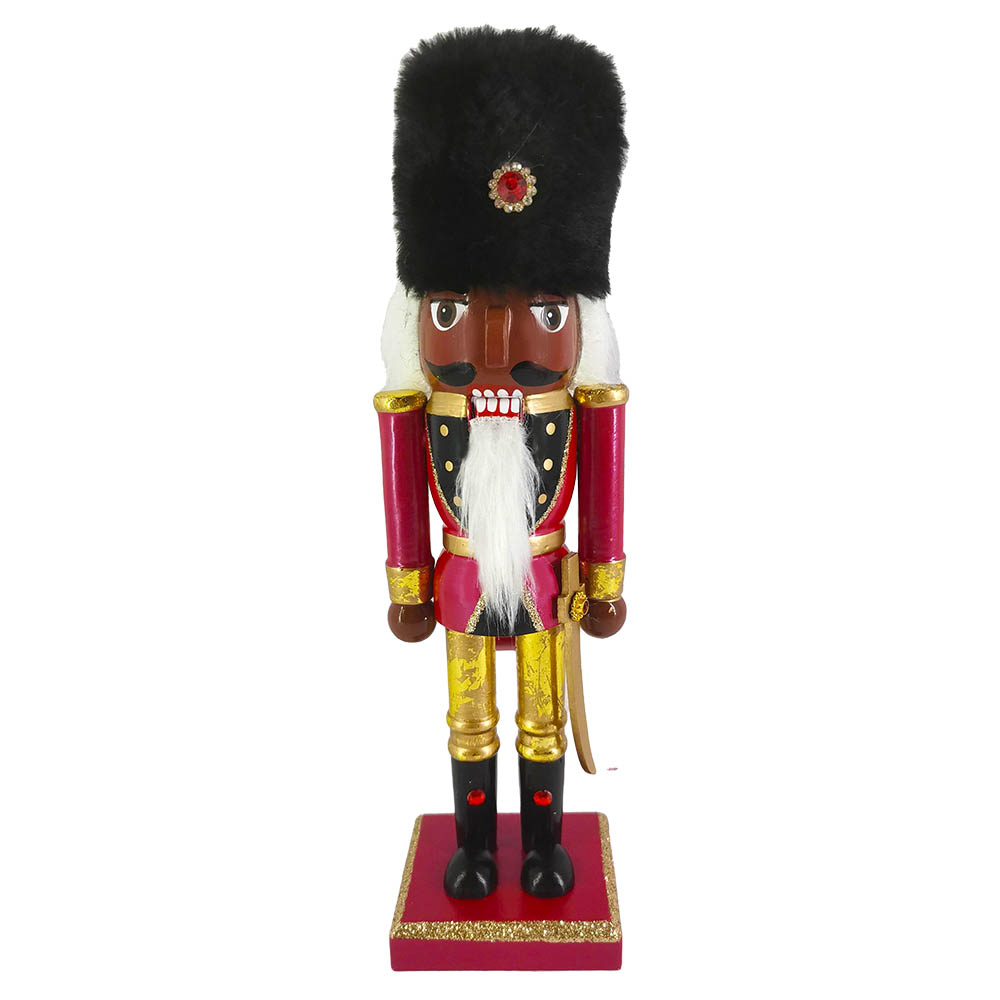 N102-VIVA-E
Viva Magenta African American Nutcracker 10 Inch
Our 10 inch Viva Magenta African American Nutcracker is part of our Black American Soldier Collection.
Viva Magenta African American Nutcracker 10 Inch
"
Viva Magenta African American Nutcracker
Introducing the Viva Magenta Wooden Nutcracker - the perfect addition to your Boutique tables! Inspired by the Pantone Color of the Year 2023, this stunning piece features a bold and vibrant shade of magenta that is sure to add a pop of color to any home.
The nutcracker stands tall, dressed in a faux bearskin guardsman hat, black boots, and adorned with gold trim detail. The intricate details and elegant design make this nutcracker a standout piece in any room.
This Viva Magenta Wooden Nutcracker is from our Black American Holiday Collection
Don't miss the opportunity to add this bold and beautiful accent to your Boutique order today!
Nutcracker Christmas Decoration product details
Nutcracker Height: 10 inches
Nutcracker Collection: African American
Nutcracker Style: Modern
Nutcracker Ornament Details: Faux fur hat, pink gem detail with gold sword and gold trim
Pairs well with room design colors: Black, white, pink, gold
Limited availability (likely to sell out)

*Please Bear in Mind That Photo May Vary Slightly From Actual Item. This is a temporary Photo.
Original Sku
Nut:N102-VIVA-E
Brand
NBG - Nutcracker Ballet Gifts
Color
Black, Brown, White, Pink, Gold
Material
Wood and wood parts