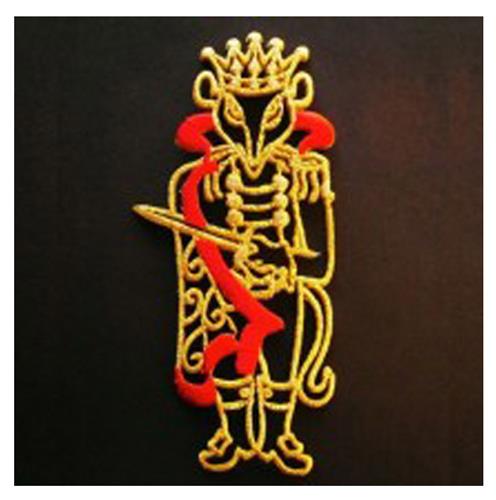 MouseKing-red
Mouse King Emb Iron On Red
Mouse King Emb Iron On Red
Mouse King Emb Iron On Red
This menacing little guy may just have you seeing red!
Red clad rodent glares and dares any Nutcracker to get in his way.
His sword is drawn, just waiting for the right moment to make his move.
Simple to use iron on allows you easy transference onto the medium of your choice.
Purchase with Mouse King Embroidery Iron On Purple for variety.
Create whisker-twitching gifts this season. Add to your cart for original Nutcracker craft making and clothing decoration!
Original Sku
EMBROIDERY:Mouseking red