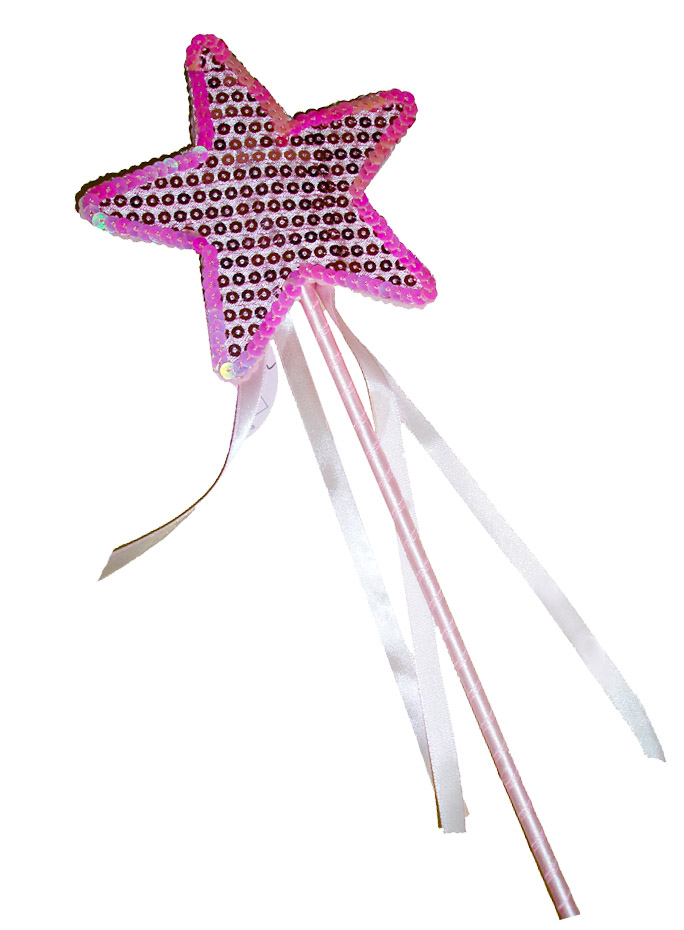 Wand-3
Pink Fancy Sequins Star and Ribons Wand
Our Fairy Wand with Pink Fancy Sequins Star and Ribons is part of our Jewelry collection, wrapped in velvety satin and decorated with lots of pink sequins.
Pink Fancy Sequins Star and Ribons Wand
Wand-3: Fancy Pink Sequin Star and Ribbons Fairy Wand
A must have for all fairy ballerinas and magical princesses in training (and well-seasoned fairy godmothers).
Fairy wand is wrapped in velvety satin, and decorated with zillions of pink sequins.

Satin streamers drift on a delicate breeze, encouraging abundant wand waving.

A sleek addition to any dress-up play collection, or dance costume.

Sure to foster hours of creative, imaginative play.
This fancy sequin star wand is the perfect gift for turning frogs into handsome princes this holiday season. Wish upon a star and order today for holiday dreams come true!
*Please Bear in Mind That Photo May Vary Slightly From Actual Item.