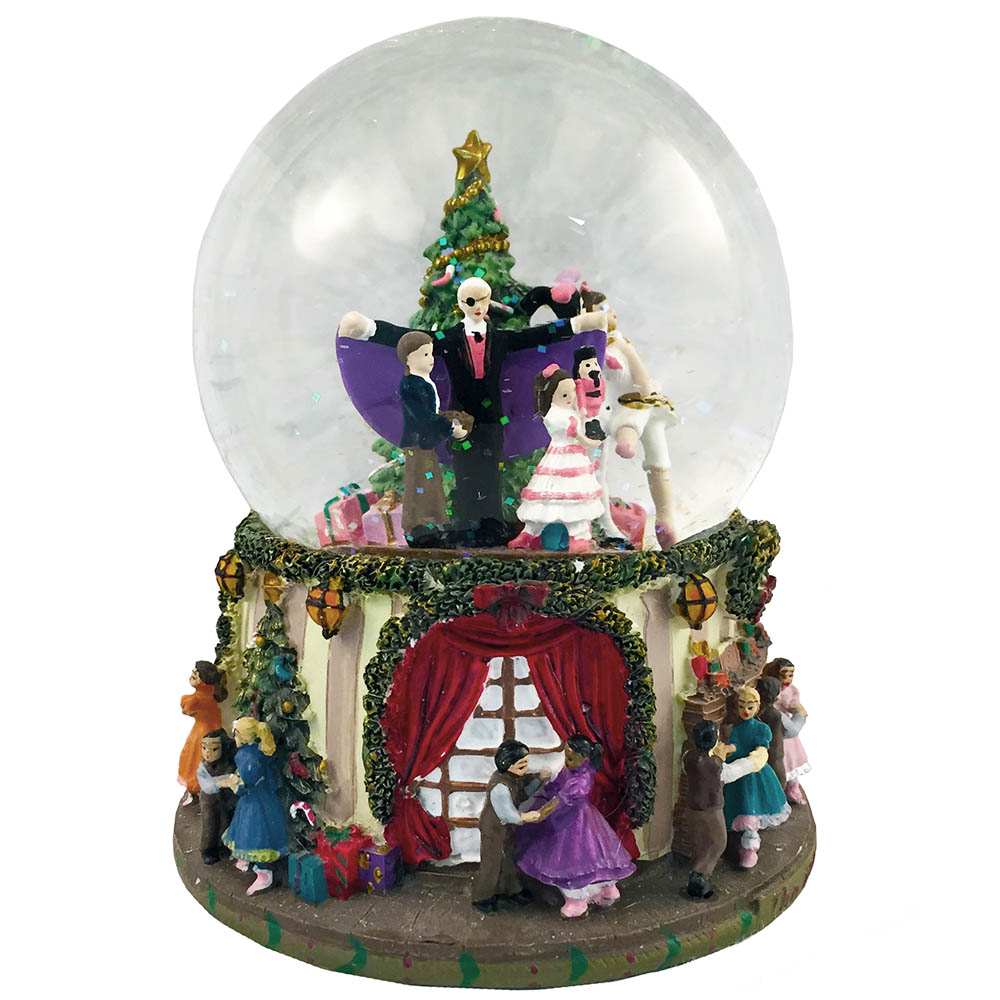 SG-PSMWG-006
Musical Party Scene Snow Globe Plays Nutcracker Suite March
Our Party Scene 5.75 inch tall 100mm musical Snowglobe is part of our exclusive Snow Globes collection. Elegant dancers float around the base while Drosselmeyer presides over the scene above. Plays the Nutcracker Suite March.
Musical Party Scene Snow Globe Plays Nutcracker Suite March
PSMWG-006: Party Scene Musical Snow Globe - Plays "The Nutcracker Suite March" by Tchaikovsky
Add pizzazz to your own party scene this holiday season with our Party Scene musical snow globe!
The not-to-be-missed party that started the entire delightful adventure is captured in this cheerful, colorful snow globe.

Fritz and Clara gather around the mysterious Uncle Drosselmeyer, as he presents to them the most magical gift that will change their lives forever.

Vibrant and jubilant couples dance and prance in front of warm homey Christmas party scenery to the riveting "Nutcracker Suite March" by the master Tchaikovsky.

Faux snow creates an instant wow factor upon shaking.
Delight a Nutcracker fan this year with a gift that brings the party with it!
*Please Bear in Mind That Photo May Vary Slightly From Actual Item.
Original Sku
Globes:PSMWG-006
Brand
NBG - Nutcracker Ballet Gifts
Color
Red, Green, Blue, Pink, Black, Purple, Blue
Size
100mm 5.75" tall x 4.5" wide
Material
Resin, Water, Glass, Glitter