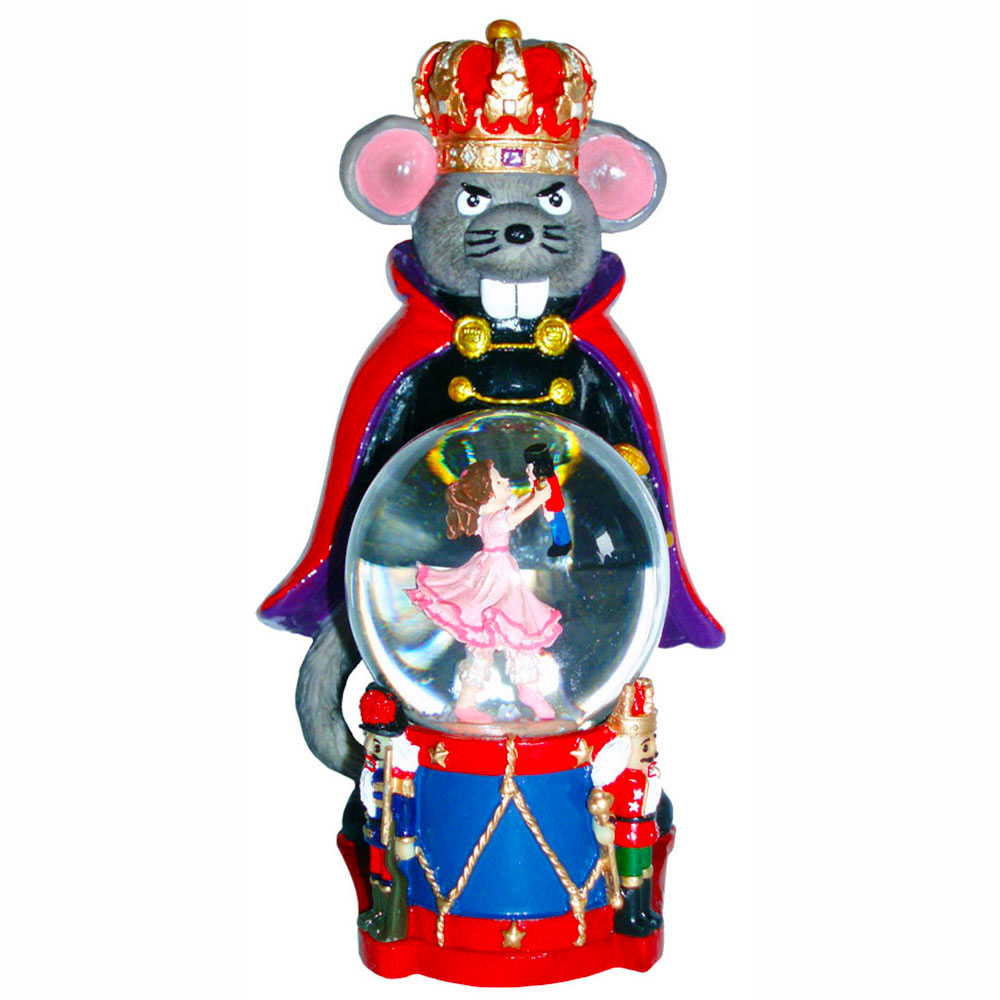 SG-MK45WG
Mouse King Figurine with Clara Mini Snow Globe
Our 4.5 inch tall standing Mouse King with mini Clara snow globe is part of our exclusive Snow Globes collection. Regal Mouse King holds a mini snow globe where Clara dances with her beloved Nutcracker.
Mouse King Figurine with Clara Mini Snow Globe
MK45WG: Tall Mini Snow Globe - Standing Mouse King with Clara
Ballet's most infamous rascally rodent adds menacing, yet delightful charm in this fun mini snow globe!
Dancing Clara is enthralled with her Nutcracker while a large Mouse King overshadows them menacingly from behind.

Little does enchanted Clara know, as she lovingly beholds her handsome new Nutcracker, that a villainous varmint looms larger than life, foreshadowing the upcoming conflict.

Under $20 it's friendly on the budget, with all of the quality craftsmanship of a fine specialty boutique.

Makes a magical gift and conversation piece.

45mm water globe, 4.5" tall x 2" wide.
Collect along with our Tall Mini Snowglobe-Standing Nutcracker with Clara (NU45WG), and stand up for merriment!
*Please Bear in Mind That Photo May Vary Slightly From Actual Item.
Original Sku
Globes:MK45WG
Brand
NBG - Nutcracker Ballet Gifts
Color
Pink, Red, Gold, Purple, Blue, Grey, Black
Size
45mm, 4.5" tall x 2" wide
Material
Resin, Water, Glass, Glitter