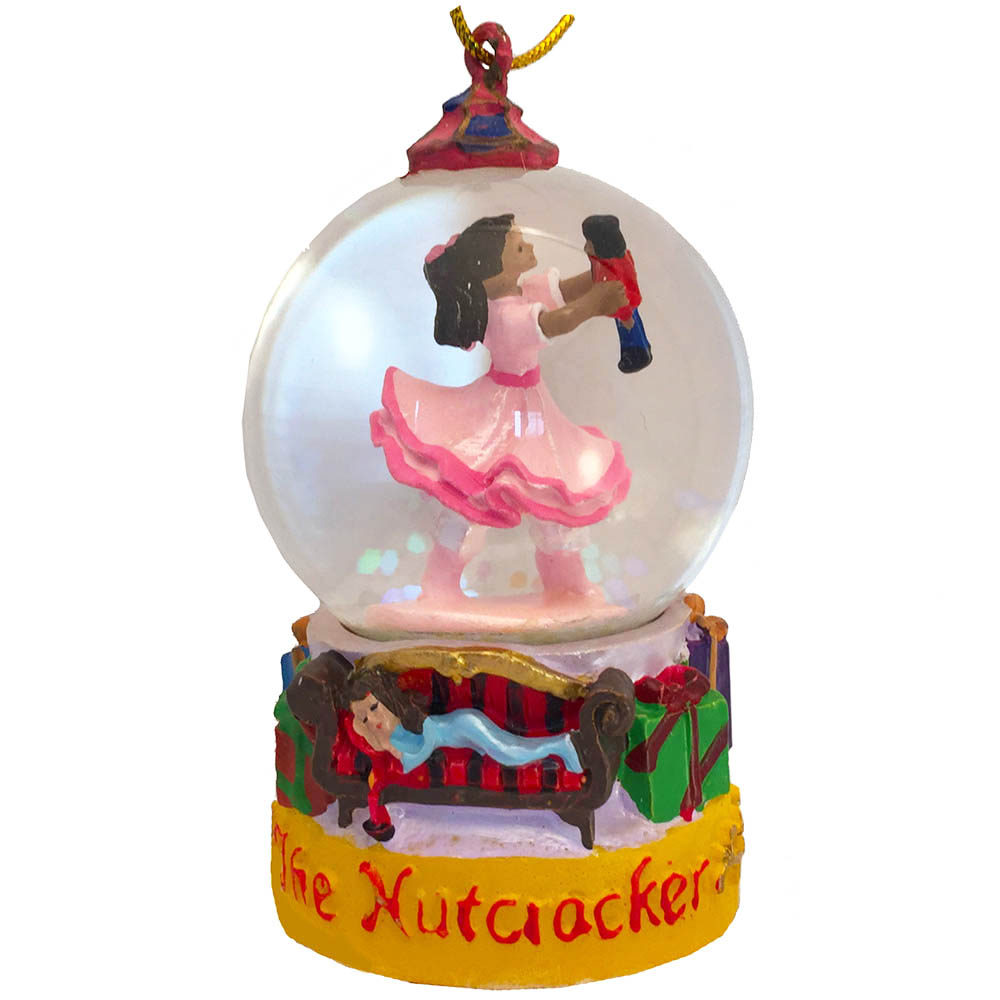 SG-CL45WGAA
Mini African American Clara Snow Globe Ornament
Our 2.5 inch tall 45mm mini African American Clara Snowglobe is part of our exclusive Snow Globes collection. Wearing pink party dress and petticoats, sweetly dreaming of her Nutcracker on base.
Mini African American Clara Snow Globe Ornament
CL45WG-AA: African American Clara with Nutcracker Doll Mini Snow Globe
Regale in the tale of Clara's adoration of her most magical Christmas gift, in our lovely African American Clara snow globe.
Enraptured African American Clara dances with her precious Nutcracker in her pink party dress and petticoats.

Sweet sleeping child and Christmas gift accents on the sturdy base depict what joyful holiday dreams are made of.

Relive the most enchanting moments of the Nutcracker Ballet as you trim your tree or prepare for holiday festivities.

Snow squall upon shaking adds to the charm of this Claira snowglobe.
Order yours today while supplies last! 2.5" tall x 2" wide. May come with an ornament topper.
*Please Bear in Mind That Photo May Vary Slightly From Actual Item.
Original Sku
Globes:CL45WGAA
Brand
NBG - Nutcracker Ballet Gifts
Color
Pink, Yellow, Red, Glue, Green, Ethnic
Size
45mm, 2.5" (height) x 2" (width)
Material
Resin, Water, Glass, Glitter