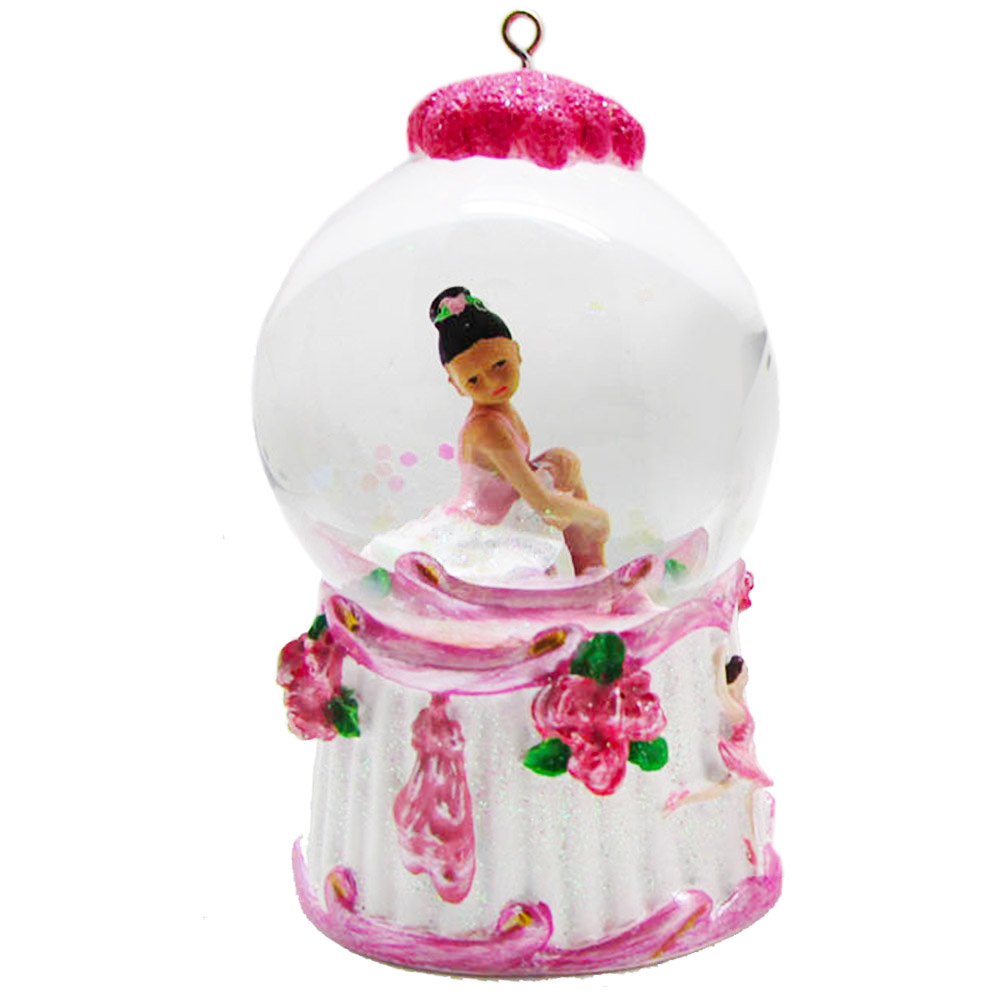 SG-BAL45WGAA
Mini African American Ballerina Snow Globe Ornament
Our 2.5 inch tall 45mm mini African American Ballerina Snowglobe ornament is part of our exclusive Snow Globes collection. Delicate African American Ballerina in sitting pose in soft pearly pinks and flowers. Shake gently to bring a flurry of snow.
Mini African American Ballerina Snow Globe Ornament
BAL45WG-AA: Mini Ballerina African American Snow Globe
Adorable African American ballerina wearing a beautiful pink dress sits looking carefree over her shoulder.
Lovely African American ballerina in a stylish pink and white dress snow globe.

Pink pointe shoes and roses with green leaves adorn the stylish stand, which is white with ridges.

An inspiration for ballerinas of all ethnicities.

45mm globe. Height: 2.5" width: 2"
She pairs wonderfully with our other mini snowglobes, and with our 100mm African-American ballerina musical snowglobe (FLMWG-005AA).
*Please Bear in Mind That Photo May Vary Slightly From Actual Item.
Original Sku
Globes:BAL45WGAA
Brand
NBG - Nutcracker Ballet Gifts
Color
Pink, White, Gold, Green, Ethnic
Size
45mm, 2.5" (height) x 2" (width)
Material
Resin, Water, Glass, Glitter