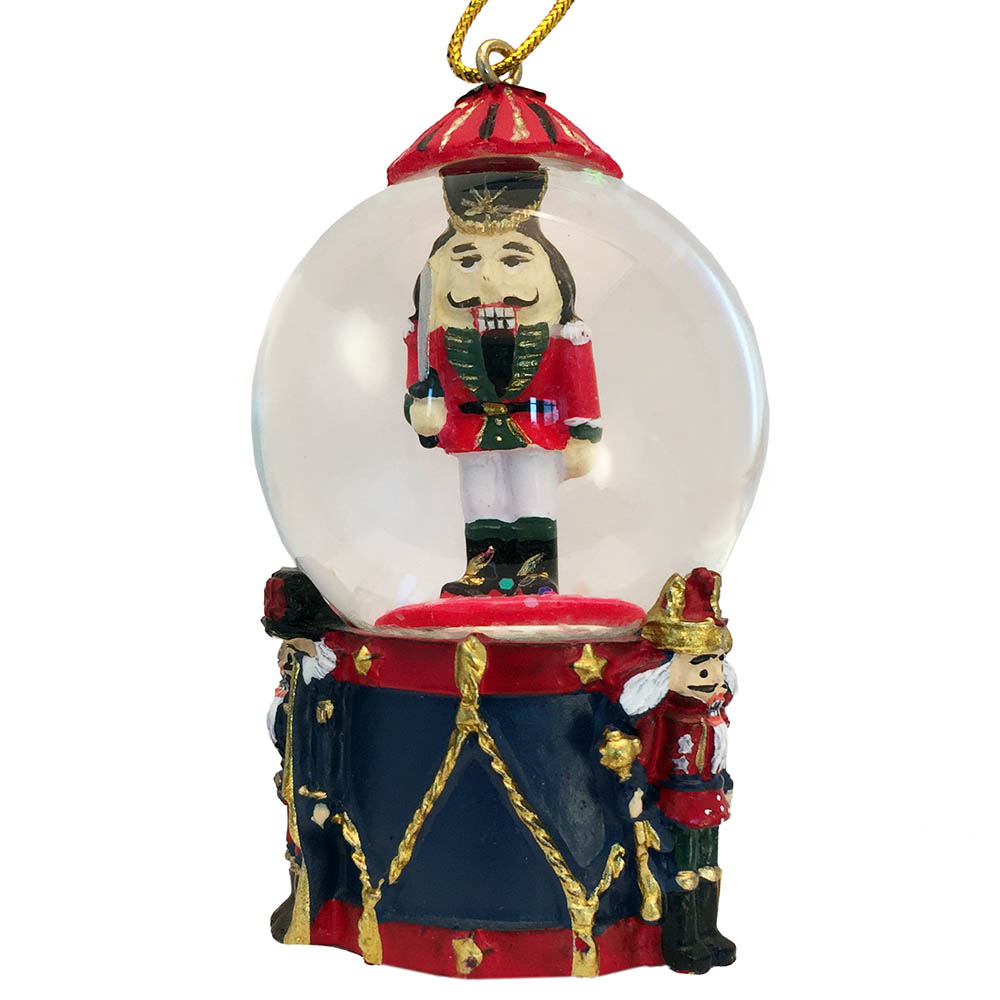 SG-45mmNUT
Mini Nutcracker Soldier on Drum Snow Globe Ornament
Our mini 2.5 inch tall 45mm Nutcracker Snowglobe ornament on Blue Drum Base is part of our exclusive Snow Globes collection. Three soldiers hold rifles and scepters ready to hang from tree or set on mantel.
Mini Nutcracker Soldier on Drum Snow Globe Ornament
45mmNUT: Mini Nutcracker on Drum Snow Globe
The "little, misshapen" Nutcracker of the ballet is here for you to shake up and handle, atop a bold blue drum!
Soldiers stand guard at his feet, one in blue, another in red. They hold rifles and scepters as symbols of their power and trusted service.

Zoom in on the Nutcracker for fine detail, including a gem and a gold star emblem on his hat.

His teeth look like they have seen some nutty action.

Black beard, mustache, and drawn sword show this nutcracker is ready to march into battle.
Add this faithful Nutcracker snow globe to your collection today.
45mm water globe. May come with an ornament topper. 2.5" tall x 2" wide.
*Please Bear in Mind That Photo May Vary Slightly From Actual Item.
Original Sku
Globes:45mmNUT
Brand
NBG - Nutcracker Ballet Gifts
Color
Red, Green, Blue, Gold
Size
45mm, 2.5" (height) x 2" (width)
Material
Resin, Water, Glass, Glitter