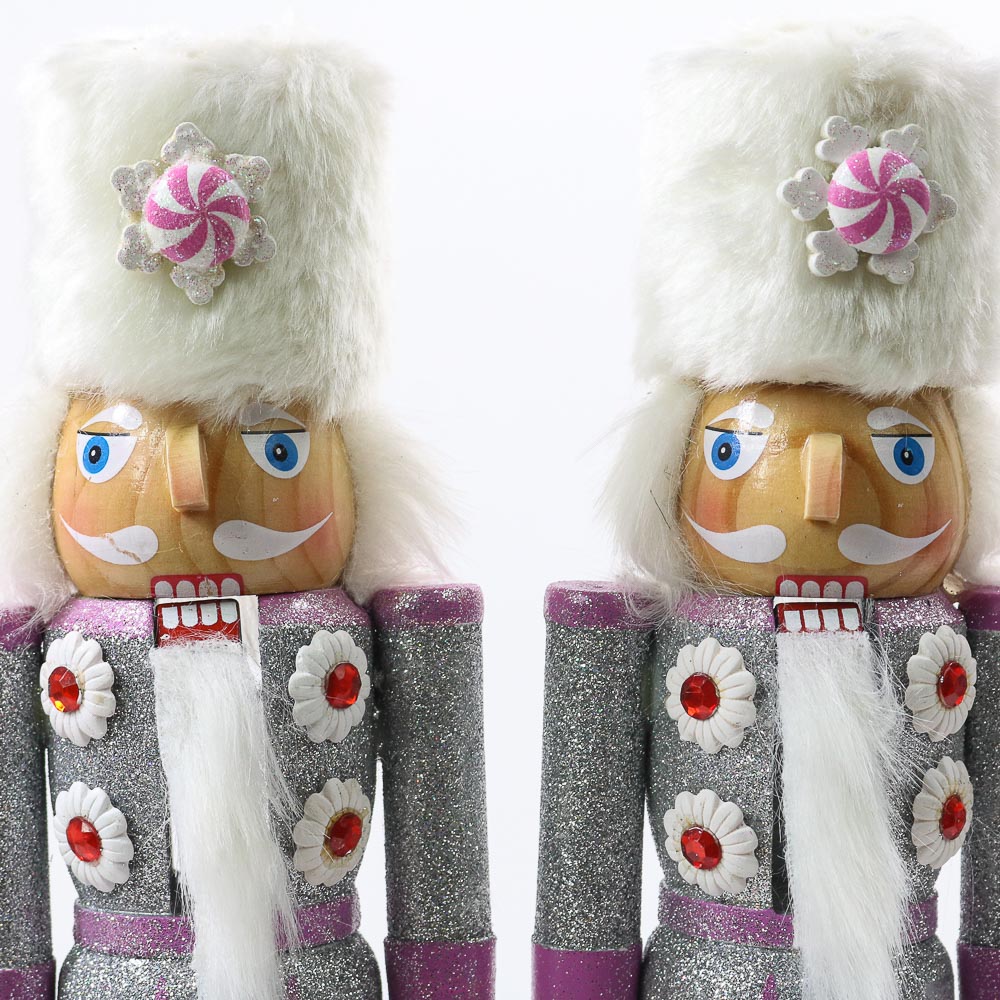 SEC-N1213
SECONDS Case Qty Silver and Pink Glitter Nutcracker 12 inch
Our SECONDS 12 inch Silver and Pink with fur hat and tassels Nutcracker is part of our Nutcracker Soldier collection. He wears silver pink metallic costume with white fur hat and red rhinestones.
SECONDS Case Qty Silver and Pink Glitter Nutcracker 12 inch
N1213: SECONDS Nutcracker Soldier in Silver and Pink with Fur hat and Tassels
These are second quality items. Sold as case (12 units per case) and "AS IS". Items pictured are only examples of what issues or damages may be present on the items.
Isues may be:

Paint smudges
Unpainted areas
Overpainting
Cracks in wood
Gouges
Large wood grain paterns
Issues with nose
Paint stippling

No returns or refunds
Item description: This 12 inch Nutcracker Soldier is dressed in a silver and pink outfit complete with a white fur hat and silver tassels. A distinguished white beard matches the hat and cute silver and pink leggings complement the silver tassels.
*Please Bear in Mind That Photo May Vary Slightly From Actual Item.
Original Sku
Nut:SEC-N1213
Brand
NBG - Nutcracker Ballet Gifts
Material
Wood and wood parts, Rhinestones, Fur, Tassels