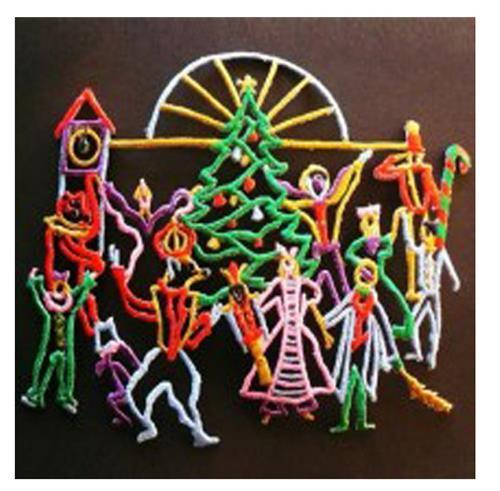 Party-Scene
Party Scene - Iron On Embroidery
Party Scene - Iron On Embroidery
Party Scene - Iron On Embroidery
Packed with powerful color, this cheery Nutcracker Ballet iron on patch knows how to celebrate!
Nutcracker favorites spring to life in joyful holiday colors.
Festive Christmas trees, colorful candy canes, toy soldiers, and other unique characters are among this party's A-list!
Vibrant holiday hues look amazing on T shirts, socks, tote bags, back packs, and much more.
Purchase along with any of our other holiday iron ons to add variety to your hand-made holiday gifts.
For the Nutcracker's friends, this fun iron on patch brings the party. Order now and join in!
Original Sku
EMBROIDERY:Party Scene