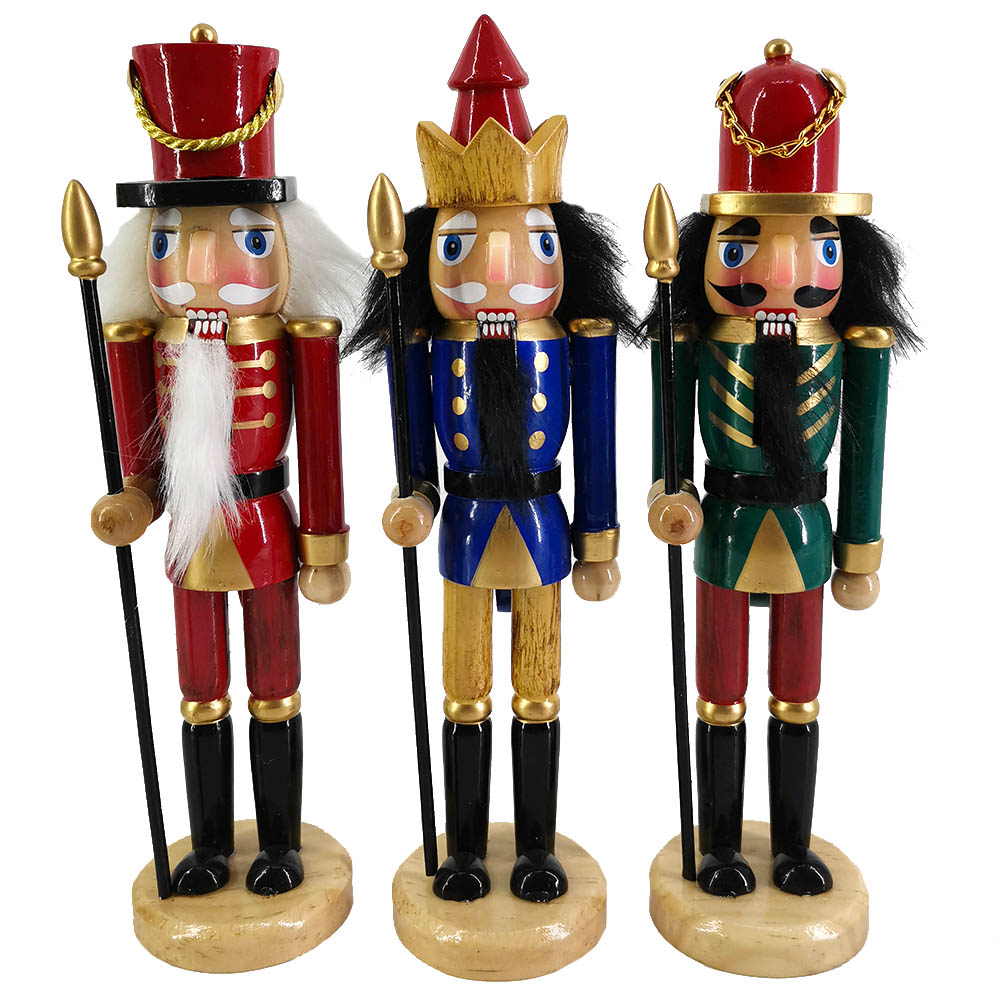 ORN013
Woodsmen Nutcracker Ornaments set of 3 in 8 inch
8 inch Woodsman Nutcracker Ornaments set of 3 is part of our Nutcracker Ornaments collection and are earthy and natural.
Woodsmen Nutcracker Ornaments set of 3 in 8 inch
ORN013: 8 inch Woodsman Nutcracker Ornament Set - Set of 3 Ornaments
These 6 inch tall Nutcracker ornaments are wood and natural coloring with fun hats that add to your personality.
6 inch tall Woodsmen nutcracker ornament set - comes with 3 earthy organic ornaments

Wood and earth colors for our natural decorator friends.

Fun and unique custom hats to add to their woodsy charm.

Perfect choice for any Christmas decorating that needs to be done.

New for 2020!
*Please Bear in Mind That Photo May Vary Slightly From Actual Item.
Brand
NBG - Nutcracker Ballet Gifts
Material
Wood and wood parts