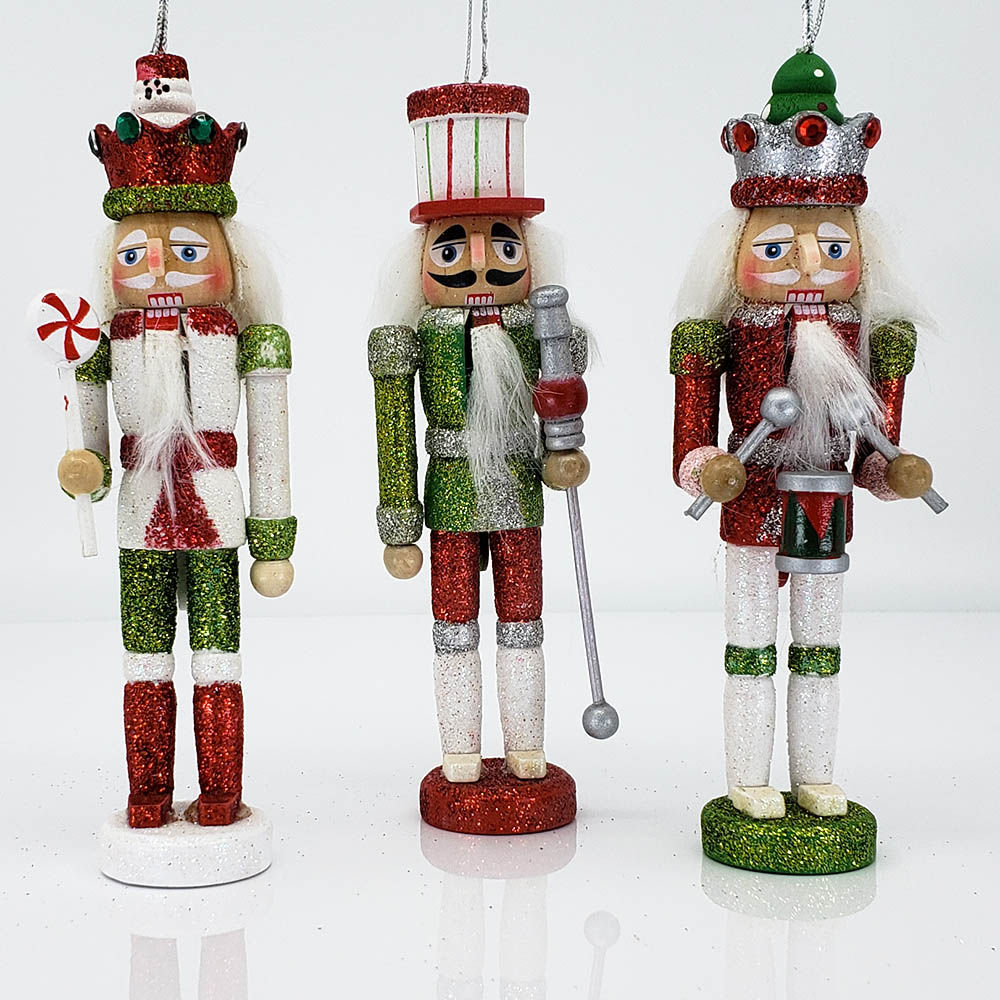 ORN-CH36
Christmas Colors Nutcracker Ornaments set of 3 in 6 nch
6 inch Christmas Colors Nutcracker Ornaments set of 3 is part of our Nutcracker Ornaments collection and were sent straight from the Santa to add a confectionery touch. Your eyes will ight up with Christmas cheer.
Christmas Colors Nutcracker Ornaments set of 3 in 6 nch
ORN-CH36: 6 inch Christmas Colored Nutcracker Ornament Set - Set of 3 Ornaments
These 6 inch tall Nutcracker ornaments are ready for Christmas in their green, red and white sparkling glitter outfits. Each of the 3 ornaments has a fun and unique hat, different colored sparkly base and carries what he needs for a holiday celebration.
6 inch tall Christmas colored nutcracker ornament set - comes with 3 ornaments

Sparkling glitter red, green and white outfits.

Fun and unique custom hats to put you in a festive mood.

Perfect choice for any Christmas decorating that needs to be done.
*Please Bear in Mind That Photo May Vary Slightly From Actual Item.
Original Sku
Orn: ORN-CH36
Brand
NBG - Nutcracker Ballet Gifts
Material
Wood and wood parts