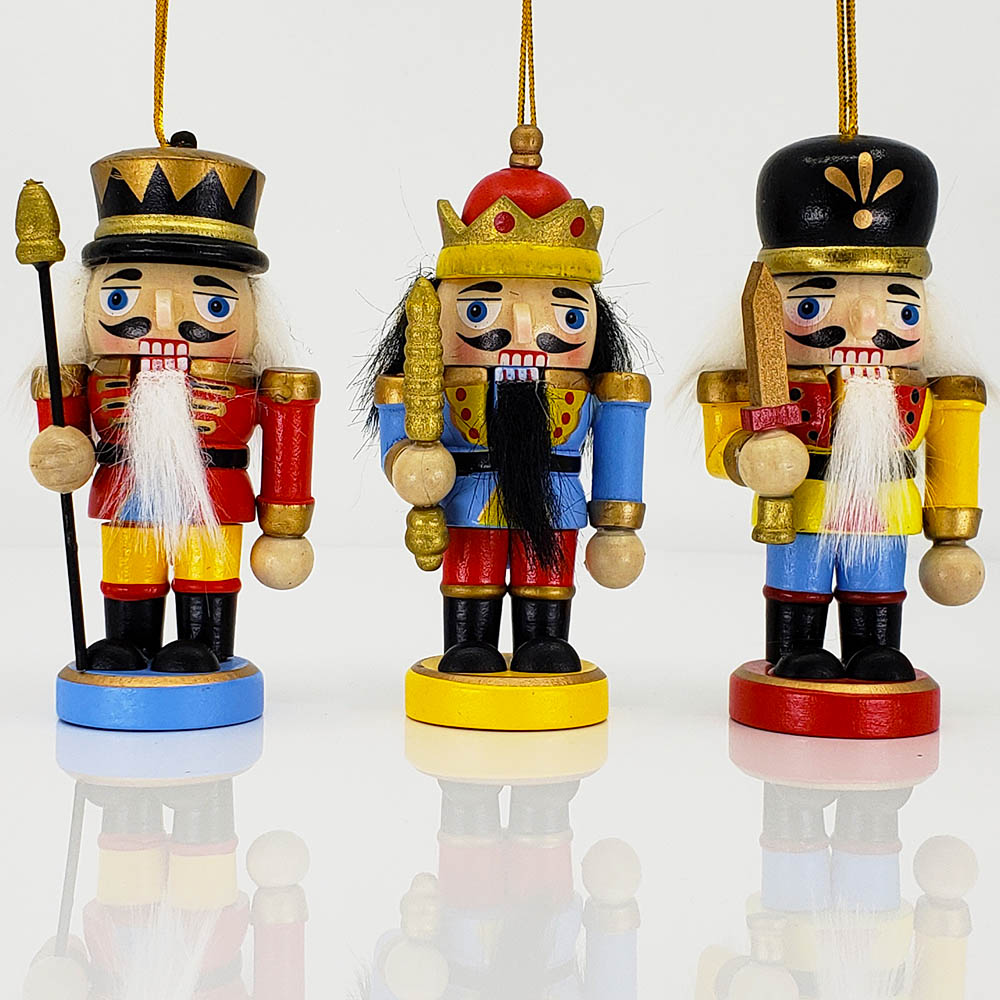 N4-3S
Classic Stubby Nutcracker Ornaments Set of 3 in 4 inch
Our 4 inch Stubby Nutcrackers Set of 3 Multicolor ornaments is part of our Nutcracker Ornament collection, and they wear multicolor costume, hat, crown and hold staff, sword.
Classic Stubby Nutcracker Ornaments Set of 3 in 4 inch
N4-3S: Classic Stubby Nutcracker Ornament Set - Set of 3 Ornaments
These 4 inches tall Nutcracker King and Soldiers look great in their brightly colored outfits and look fierce wielding their sword, scepter, and staff. Mouse King beware!
4 inch tall set of 3 nutcracker ornaments.

King Nutcracker with scepter and 2 Nutcracker Soldiers with 1 sword and 1 spear.

Eye-catching brightly colored outfits add charm to holiday decor.

Royal crown on King Nutcracker and fancy hats on his 2 soldiers.
*Please Bear in Mind That Photo May Vary Slightly From Actual Item.
Brand
NBG - Nutcracker Ballet Gifts
Material
Wood and wood parts