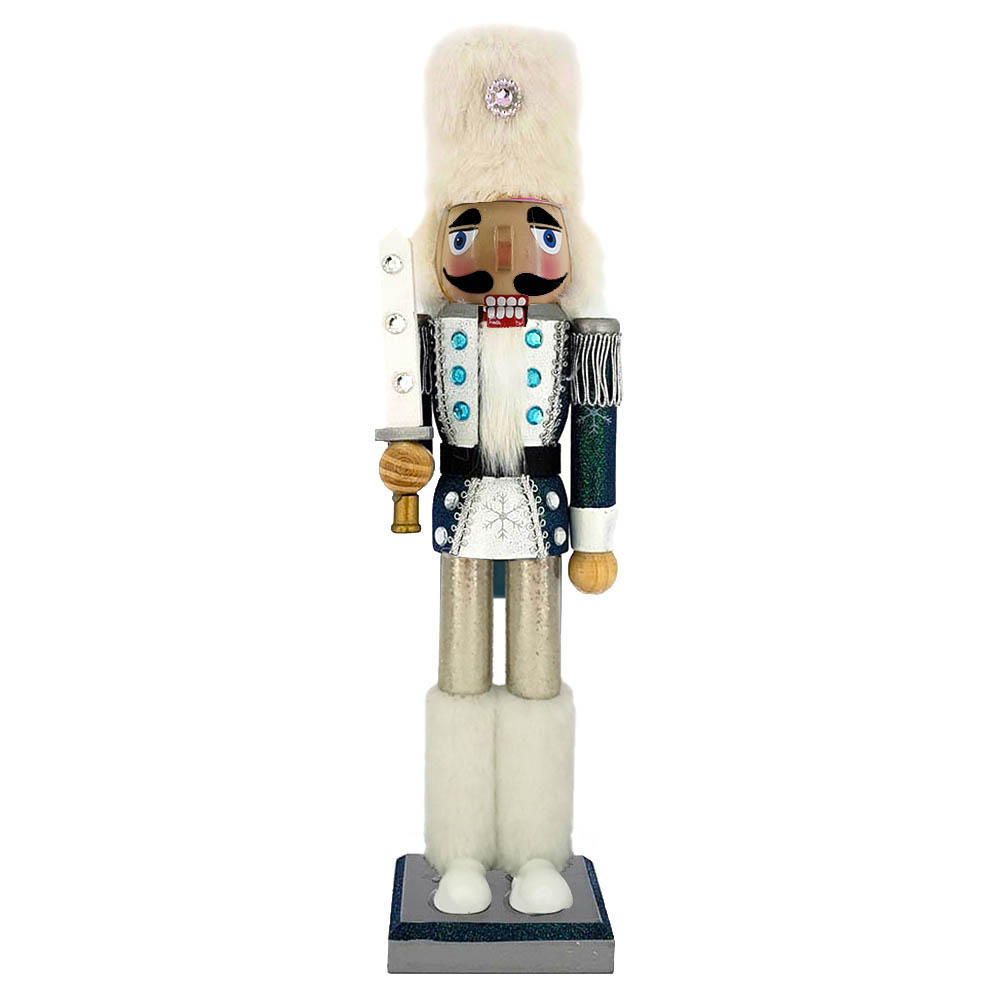 N1525
Snow Fantasy Soldier Nutcracker White and Blue Fur Hat 15 inch
Our 15 inch Snow Fantasy in Blue and White and Fur Hat nutcracker is part of our Nutcracker Snow Fantasy collection. He holds a sword that is decorated with gemstone and wears white boots with fur.
Snow Fantasy Soldier Nutcracker White and Blue Fur Hat 15 inch
N1525: Snow Fantasy Nutcracker Soldier in Blue and White with Fur Hat
This handsome 15 inch Snow Fantasy Nutcracker Soldier looks ready for trouble in his crisp blue and white uniform. Brandishing a fierce sword and wearing a white fur hat, he will look good on any shelf or mantel.
15 inch Snow Fantasy Nutcracker Soldier in a blue and white outfit.

Fun white fur hat with a silver rhinestone and setting.

Looks fierce wielding a white sword with silver rhinestones.

Classy white boots with turquoise rhinestones.
*Please Bear in Mind That Photo May Vary Slightly From Actual Item.
Brand
NBG - Nutcracker Ballet Gifts
Color
Teal, White, Silver
Material
Wood and wood parts