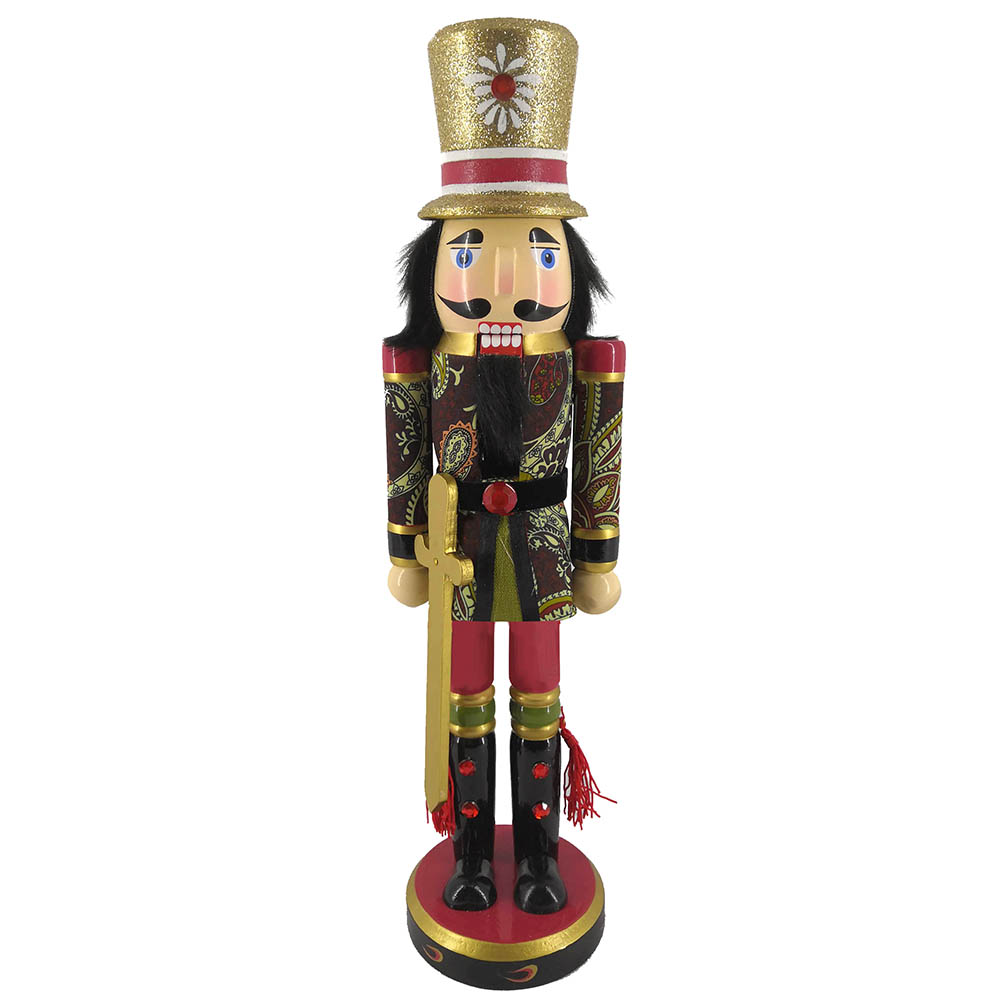 N1521
Soldier Nutcracker Paisley Jacket Sword and Top Hat 15 inch
Our 15 inch Paisley Jacket and Gold Sword nutcracker is part our Nutcracker Soldier collection. He wears Red tassles, black boots with gold accents and gold sword.
Soldier Nutcracker Paisley Jacket Sword and Top Hat 15 inch
N1521: Nutcracker Soldier in Paisley Jacket with Sword
This handsome 15 inch Nutcracker Soldier is tall, unique and fun for any paisley lover! Mauve and mint green with gold accents and a gold sword make him an eye-catching treasure. Red tassels, black boots, and a classy golden hat complete the image. One of our Favorites!
15 Inch handsome Nutcracker Soldier in a fun paisley jacket.

Carries a sturdy sword to defend any house or mantel.

Glittery golden hat with white and red accents and a red rhinestone.

Fancy black boots with red rhinestones and tassels.
*Please Bear in Mind That Photo May Vary Slightly From Actual Item.
Brand
NBG - Nutcracker Ballet Gifts
Color
Gold, Red, Paisley, White
Material
Wood and wood parts