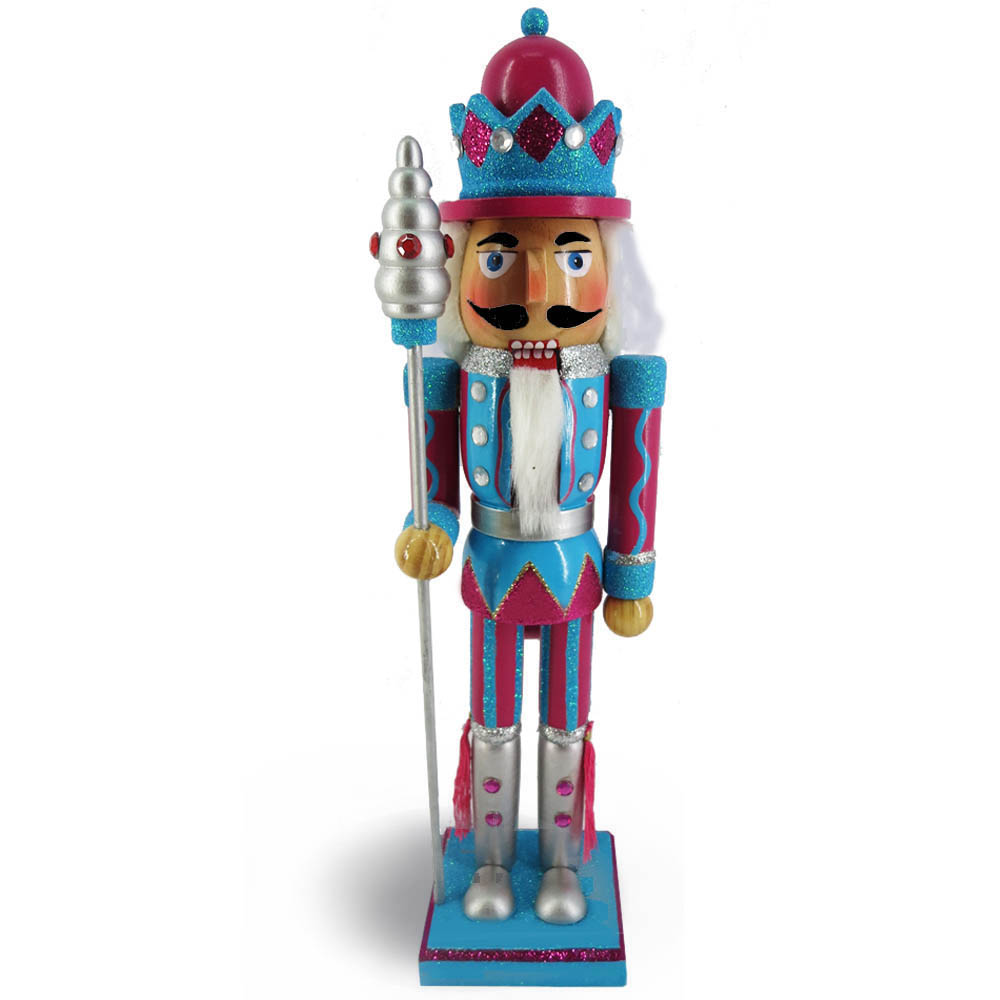 N1517-C
King Nutcracker Teal Magenta Glitter Jacket Crown and sceptre15 inch
Our 15 inch Magenta and Teal Glitter and Crown nutcracker is our nutcracker King collection. Holds a Silver staff decorated by gems and crown is decorated with rhinestones, wears a silver boots.
King Nutcracker Teal Magenta Glitter Jacket Crown and sceptre15 inch
N1517-C: King Nutcracker in Shiny Magenta and Teal Glitter with Crown and Scepter
This 15 inch dazzling King Nutcracker comes in a teal and magenta outfit. The most fun and unique color combination yet! He will add sparkle to any room, and could be a year-round keeper for those who love color!
15 inch King Nutcracker in eye-catching magenta and teal glitter.

Matching teal and magenta crown nicely offset with white rhinestones.

Wields a silver scepter with a teal accent and red rhinestones.

Fancy silver boots with magenta tassels and rhinestones.
*Please Bear in Mind That Photo May Vary Slightly From Actual Item.
Brand
NBG - Nutcracker Ballet Gifts
Color
Turquoise, Pink, Silver
Material
Wood and wood parts