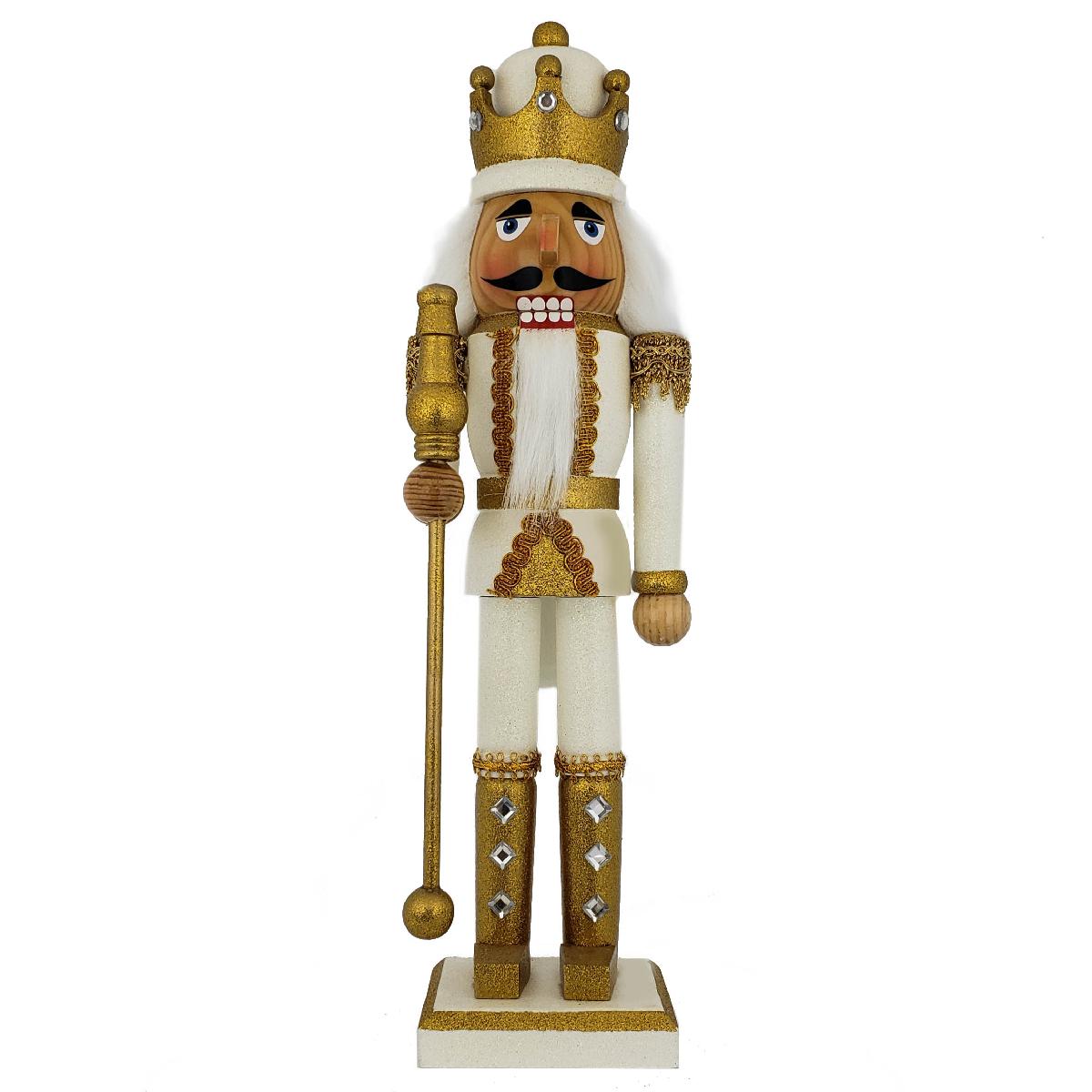 N1513
King Nutcracker Gold and White Glitter and Crown 15 inch
Our 15 inch White and Golden trim glitter Nutcracker is part of our Nutcracker King Collection. With his classy simple look, he's sure to add sparkle to your mantle.
King Nutcracker Gold and White Glitter and Crown 15 inch
N1513: King Nutcracker with Gold & White Glitter and Crown
A 15 inch debonair royal King Nutcracker in a white suit with gold trim looks good anywhere he goes.
Shoulders and trim display fine gold handiwork.

Solid gold painted belt and bracelet.

His crown suggests an otherworldly kingdom - somewhere in the Far East?

Square clear rhinestones are laid in his golden boots, on a gold striped glittery platform.
The Nutcracker King beckons with his golden scepter. How will you respond to the call?
*Please Bear in Mind That Photo May Vary Slightly From Actual Item.
Brand
NBG - Nutcracker Ballet Gifts
Material
Wood and wood parts