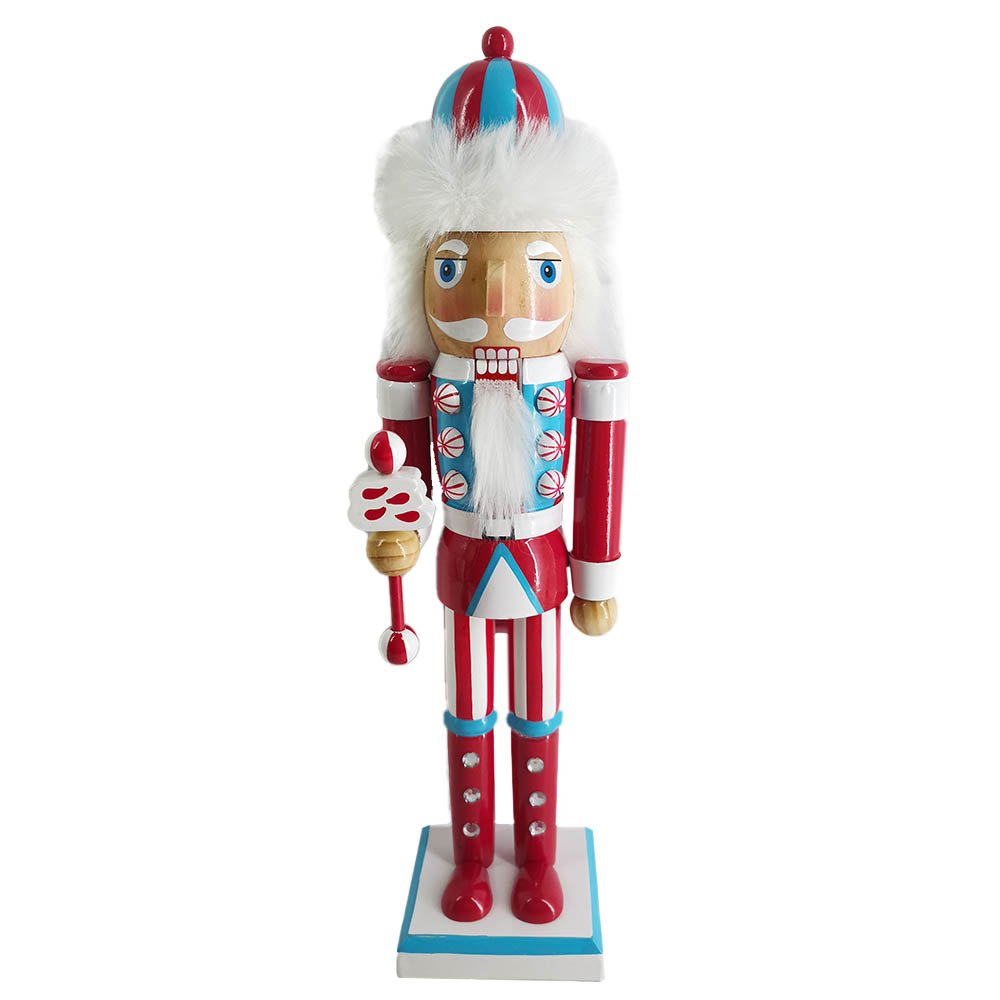 N150-R
Candy Cane Red and Blue with Fur Hat Nutcracker 15 inch
Our 15 inch Red and Blue with fur Hat Nutcracker is part of our Nutcracker Candy Cane Collection. He holds red candy and wears a a fun fur and striped hat.
Candy Cane Red and Blue with Fur Hat Nutcracker 15 inch
N150-R: Red and Blue Candy Cane Nutcracker Soldier with Fur Hat
This fun 15 inch Nutcracker Soldier is part of our Candy Cane Collection. He is decked out in a fun red and blue candy cane outfit with white accents. He carries a peppermint staff and wears a fun fur and striped hat.
15 inch Candy Cane Nutcracker Soldier.

Carries a peppermint staff for extra fun.

Fancy red boots with sparkly rhinestones.
*Please Bear in Mind That Photo May Vary Slightly From Actual Item.
Brand
NBG - Nutcracker Ballet Gifts
Color
White, Red, Blue, Candy Cane
Material
Wood and wood parts