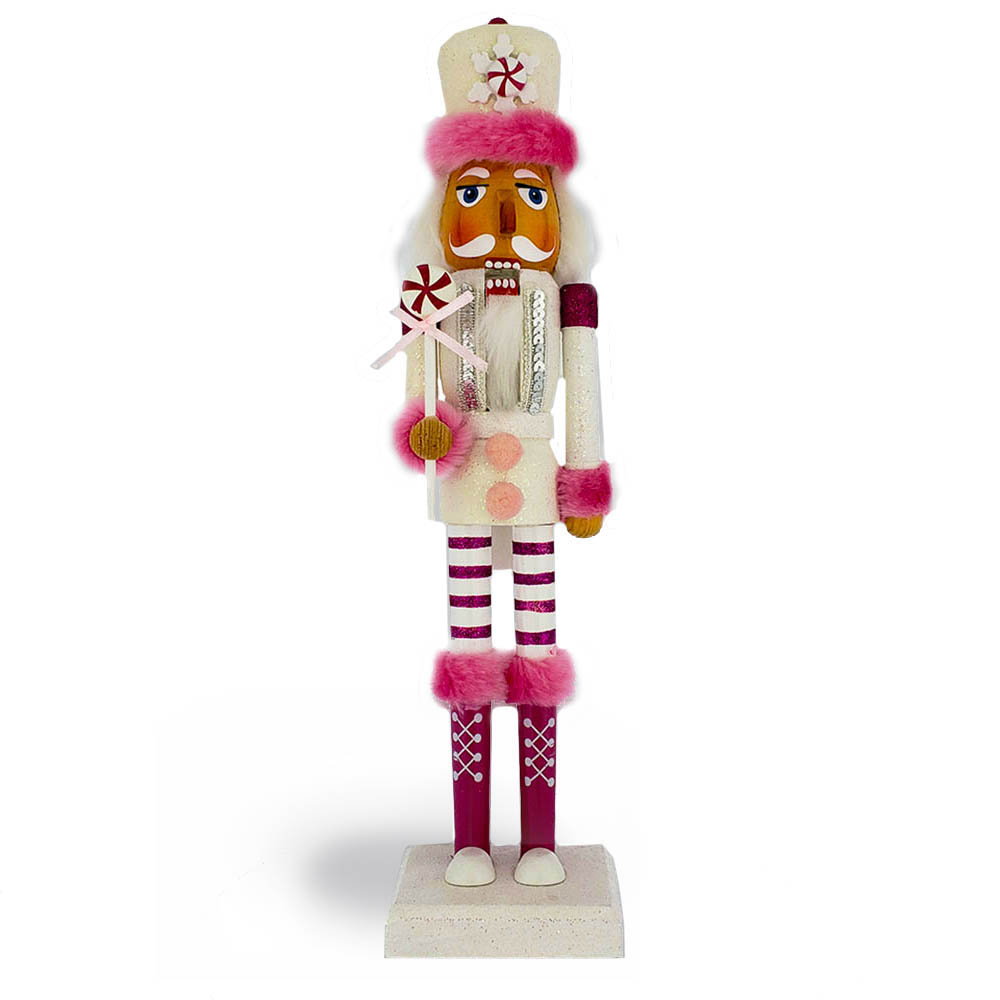 N14S-A
Candy Cane Nutcracker Slim Pink Red Jacket Fur Hat 14 inch
Our 14 inch Slim Pink and Red Candy Cane Nutcracker is part of our Nutcracker Candy Cane Collection. He wears a Pink red jacket and soft pink fur hat and holds a candy stick.
Candy Cane Nutcracker Slim Pink Red Jacket Fur Hat 14 inch
N14S-A: Slim Nutcracker in Pink, White and Raspberry with Pink Fur
This 14 inch slim nutcracker attracts the eye with its darling pink fur-topped boots, cuffs and hat. Complete with a peppermint adornment on its hat and holding a candy cane with a pink ribbon, this nutcracker takes cute to all new levels.
14 inches tall slim nutcracker in pink, white and raspberry colors.

Eye-catching pink-fur topped boots, pink fur cuffs and pink fur on the hat.

Holds a candy cane with pink ribbon.

Cute peppermint adornment on his hat.
*Please Bear in Mind That Photo May Vary Slightly From Actual Item.
Brand
NBG - Nutcracker Ballet Gifts
Material
Wood and wood parts, Glitter, Fur