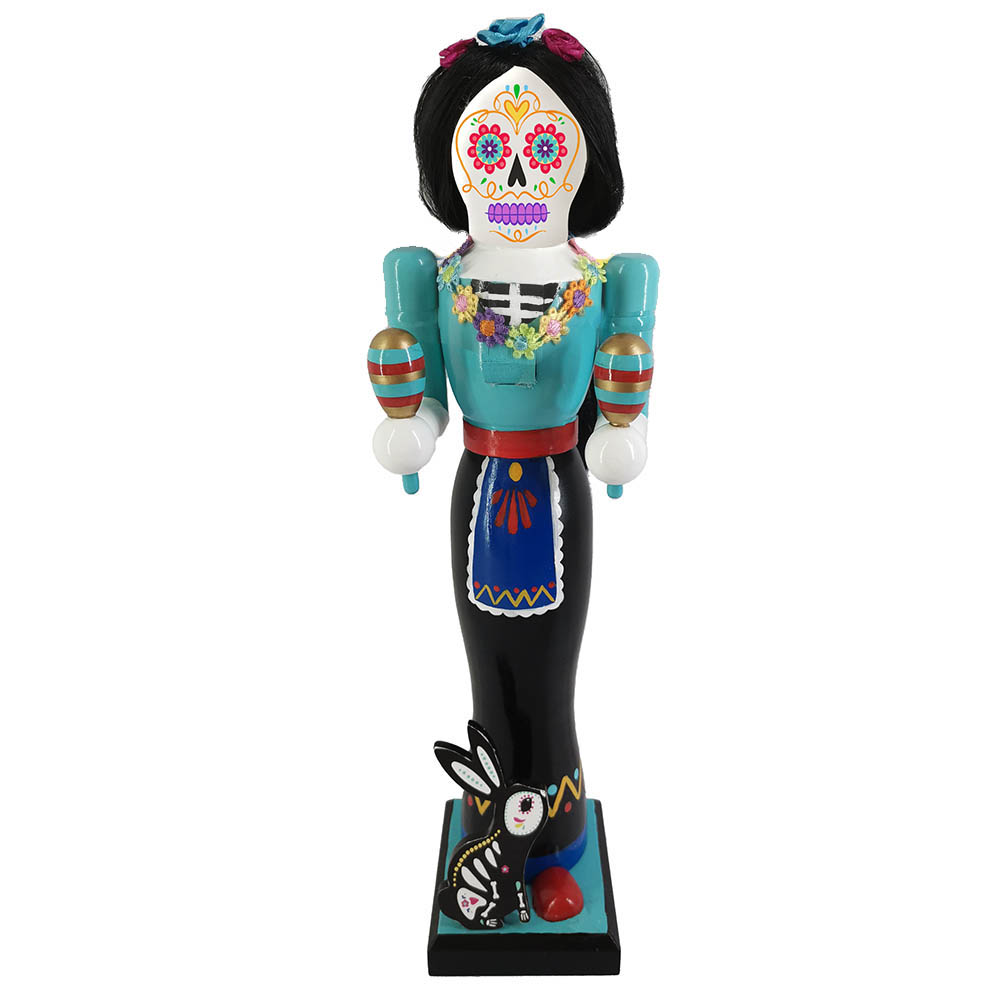 N1426-Senora
Mexican Holiday Nutcracker 14 Inch
This 14 inch Mexican Holiday Day of Dead Nutcracker Senora is part of our 14 inch Specialty Collection.
Mexican Holiday Nutcracker 14 Inch
"
 Mexican Holiday Nutcracker
Embrace the magic of Mexican celebrations with the Day of the Dead Mexican Holiday Nutcracker. This beautifully crafted nutcracker is dressed in a blue skirt and features a bright turquoise, pink, and navy color scheme, making it a fun standout piece for Boutique tables.
At her feet is a playful black and white skeleton rabbit, and she pairs perfectly with our male day of the dead nutcracker.
This Mexican Holiday nutcracker is perfect for adding some extra jazz to your offerings for collectors.
Nutcracker Christmas Decoration product details

Nutcracker Height: 14 inches
Nutcracker Collection: New for 2023, Halloween decor
Nutcracker Style: Modern, Mexican, southwest
Nutcracker Ornament Details: Turquoise and black base, black rabbit
Pairs well with room design colors: Turquoise, black, red, green
A great gift for Halloween or Day of the dead fans
Nutcracker Ballet Gifts online exclusive
Limited availability (likely to sell out)
"
*New photo pending.
Original Sku
Nut:N1426-Senora
Brand
NBG - Nutcracker Ballet Gifts
Color
Turquoise, Black, Green, Red
Material
Wood and wood parts, Glitter