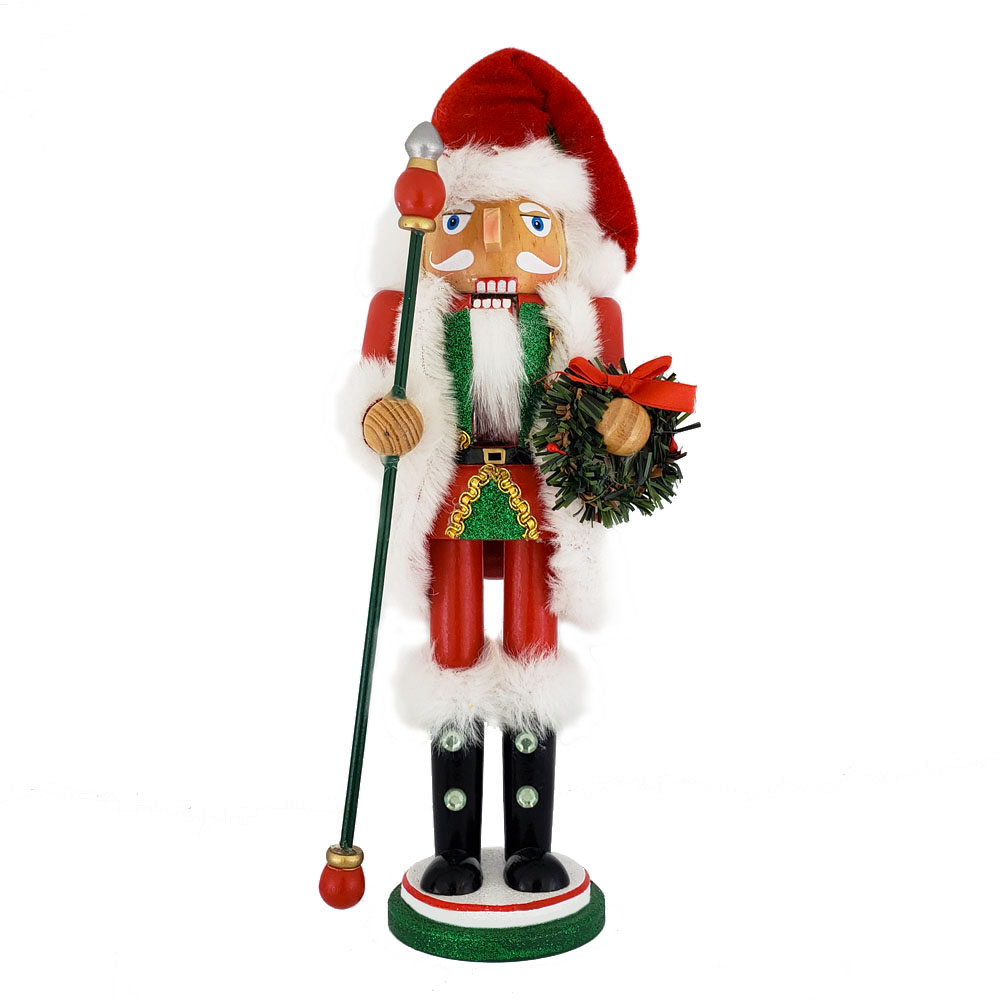 N1209
Christmas Santa Nutcracker Red White with Wreath 12 inch
Our 12 inch Christmas Santa Nutcracker in Red and White with velvety cape is part of the Nutcracker Specialty Collection. Holding a beautiful wreath and Christmas staff he truly evokes the holiday spirit.
Christmas Santa Nutcracker Red White with Wreath 12 inch
N1209: Christmas Santa Nutcracker with Santa Hat and Wreath
This fun 12 inch red and white Santa nutcracker is a Christmas must have! Dressed in a red and white velvety cape, black boots topped with fur and a Santa hat, he is perfect for any holiday mantel place. He is also holding a beautiful wreath and a Christmas staff to complete the image.
12 inch Christmas Santa nutcracker in red, green and white.

Fun Santa hat and beautiful Christmas wreath included.

Carries a Christmas staff.

Fancy black boots with white fur and green rhinestones.
*Please Bear in Mind That Photo May Vary Slightly From Actual Item.
Brand
NBG - Nutcracker Ballet Gifts
Material
Wood and wood parts