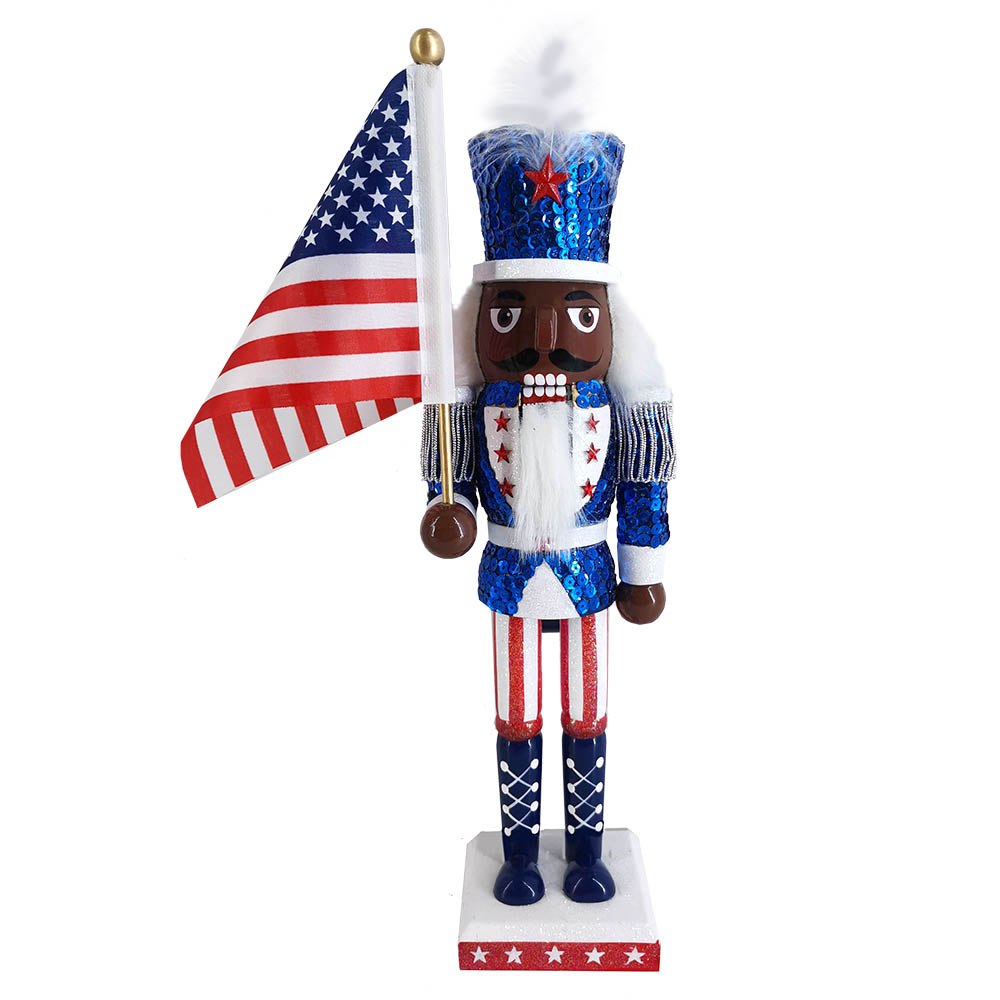 N1207-E
African American Patriotic Nutcracker Sequin Jacket and Flag 12 inch
Our 12 inch Sequined Patriotic African American Nutcracker with feather hat Nutcracker is part of our Nutcracker Specialty Collection. He is ready to lead the parade in all his sequined glory with America's finest proudly holds.
African American Patriotic Nutcracker Sequin Jacket and Flag 12 inch
N1207-E: Patriotic African American Nutcracker Soldier with Sequin Jacket and Flag
This African American patriotic 12 inch Nutcracker Soldier is the star of the show every July 4th. America's finest proudly holds our beloved stars and stripes, His ensemble has him ready to lead the parade in all his sequined glory. From the fine white hat feather, star accents, red and white striped trousers, down to his blue boots that stand strong on the starry white base. This Nutcracker is a picture of patriotism.
12 inch Patriotic American Nutcracker Soldier.

Sparkling red, white and blue sequin outfit complete with an American flag.

Fancy sequin blue hat with a red star and a white feather completes the look.

No 4th of July or Memorial Day celebration can be complete without this handsome fellow.
*Please Bear in Mind That Photo May Vary Slightly From Actual Item.
Brand
NBG - Nutcracker Ballet Gifts
Color
Red, White, Blue, Brown
Material
Wood and wood parts, Sequins, Flag