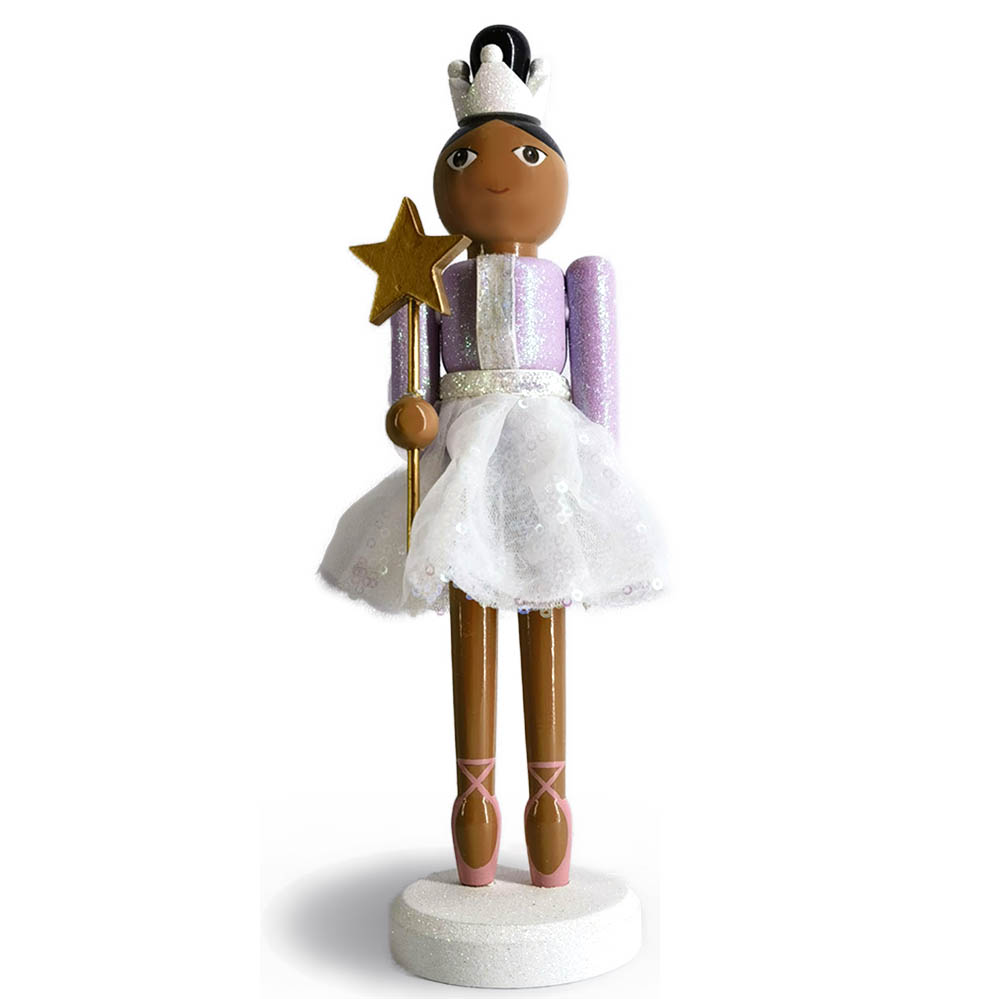 N10B-E
African American Sugar Plum Ballerina Nutcracker 10 inch
Our 10 inch African American Ballerina Nutcracker is part of our Nutcracker Suite collection and she dazzles with a pink tutu and flower bouquet and a traditional ballerina bun.
African American Sugar Plum Ballerina Nutcracker 10 inch
N10B-E: African American Sugar Plum Fairy Female Nutcracker with Rose and Tiara
This beautiful decorative African American 10 inch Sugar Plum Fairy Ballerina nutcracker in a pink tulle tutu on pointe comes with a sparkling tiara and a pink rose. This female nutcracker wears pink sleevelets and has long eal feeling hair. She makes a beautiful addition to any collection.
10 inch African American Sugar Plum Fairy nutcracker with beautiful pink rose corsage.

Real feeling hair with sparkling tiara.

Pink base with rhinestones and silver trim.

Marabou fur sleevelets complete the look.
*Please Bear in Mind That Photo May Vary Slightly From Actual Item.
Brand
NBG - Nutcracker Ballet Gifts
Color
Pink, White, Ethnic, Black, African American
Material
Wood and wood parts