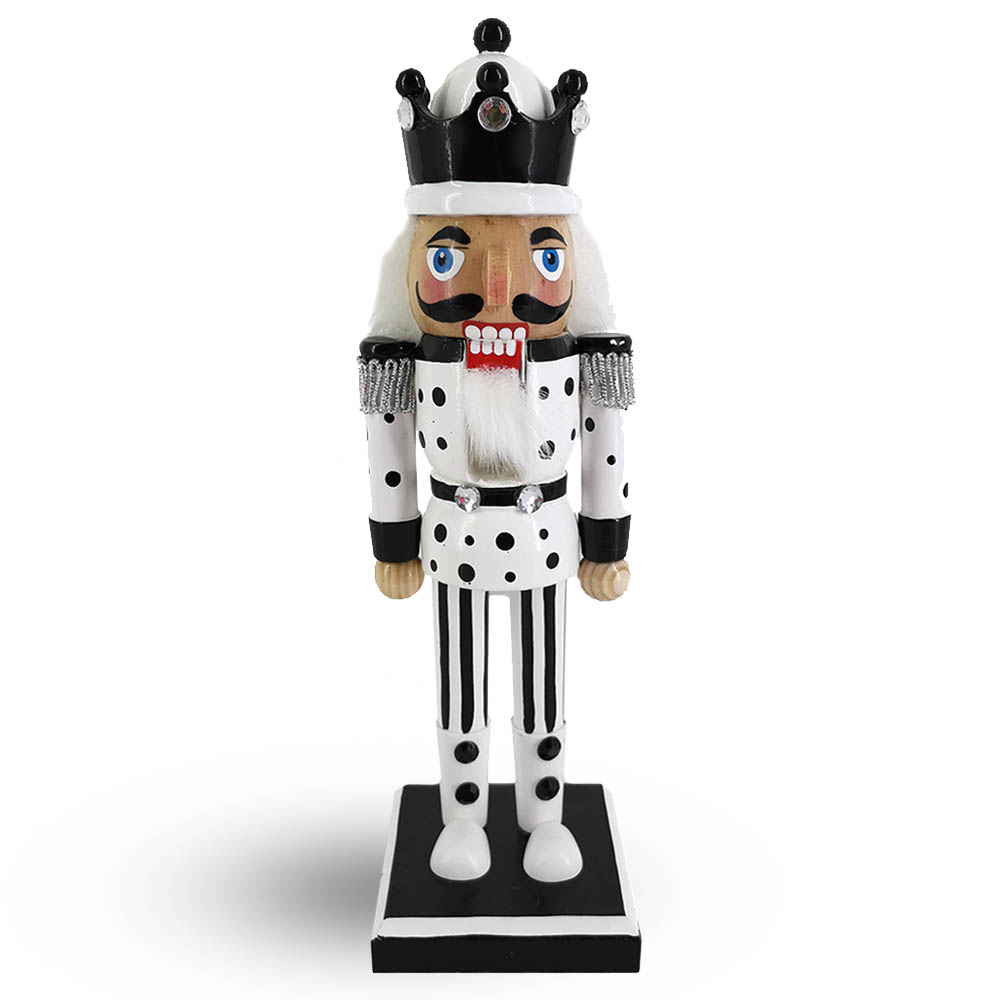 N1029-B
King Nutcracker White Black Polka Dots and Black Crown 10 inch
Our 10 inch Nutcracker wearing white and black polka dots is part of the original Nutcracker King Collection. The Black color Crown is decorated with precious Gemstones.
King Nutcracker White Black Polka Dots and Black Crown 10 inch
N1029-B: King Nutcracker in White Outfit with Black Polka Dots
This decorative 10 inch King Nutcracker is the reverse twin to style # 1029-A. Dressed in a white outfit with black multi-sized polka dots and matching striped pants and boots, this nutcracker really catches the eye. Finishing the look is a black and white royal crown.
10 inch King Nutcracker in a white outfit with black polka dots.

Black crown with white and jewels

Fancy white boots with black rhinestones.

Silver epaulets to complete the royal image.
*Please Bear in Mind That Photo May Vary Slightly From Actual Item.
Brand
NBG - Nutcracker Ballet Gifts
Color
White, Black, Silver
Material
Wood and wood parts