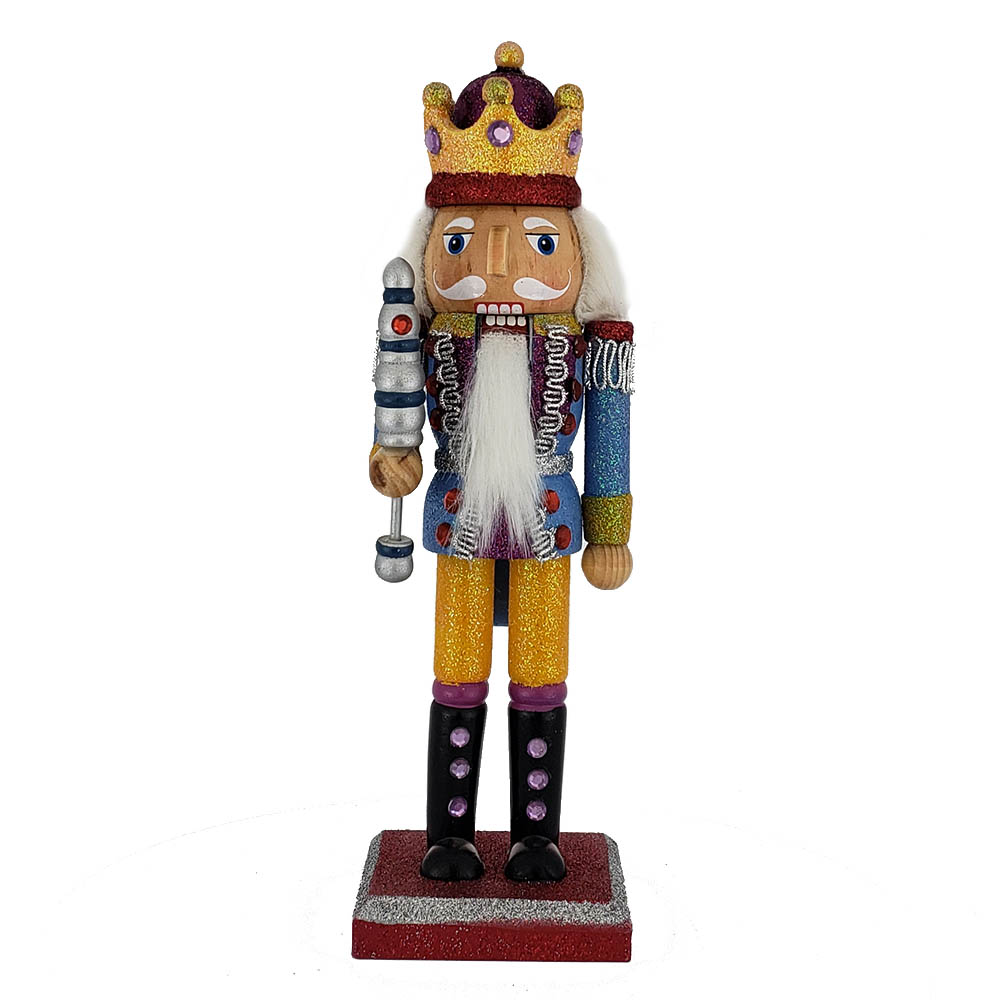 N1028
Funky King Nutcracker Yellow and Blue Glitter Crown 10 inch
Our 10 inch Nutcracker wearing a yellow and blue jacket with silver accents and gold crown is part of the original Funky Nutcracker King Collection. The King Nutcracker looks like eclectic king-style nutcracker.
Funky King Nutcracker Yellow and Blue Glitter Crown 10 inch
N1028: Funky King Nutcracker in glitter yellow, blue and purple outfit
This funky 10 inch King Nutcracker comes in a light blue glitter jacket with purple and silver accents. A royal crown in red, yellow and purple glitter with purple rhinestones adds a unique appearance. This eclectic King Nutcracker could lead a parade.
10 inch funky King Nutcracker in yellow, blue and purple glitter outfit.

Silver and blue scepter adorned with a red rhinestone.

Wears a royal crown in gold, purple and red glitter with purple rhinestones.

Fancy black boots with a purple top and rhinestones.
*Please Bear in Mind That Photo May Vary Slightly From Actual Item.
Brand
NBG - Nutcracker Ballet Gifts
Color
Yellow, Baby Blue, Red, Gold, Silver, Purple
Material
Wood and wood parts