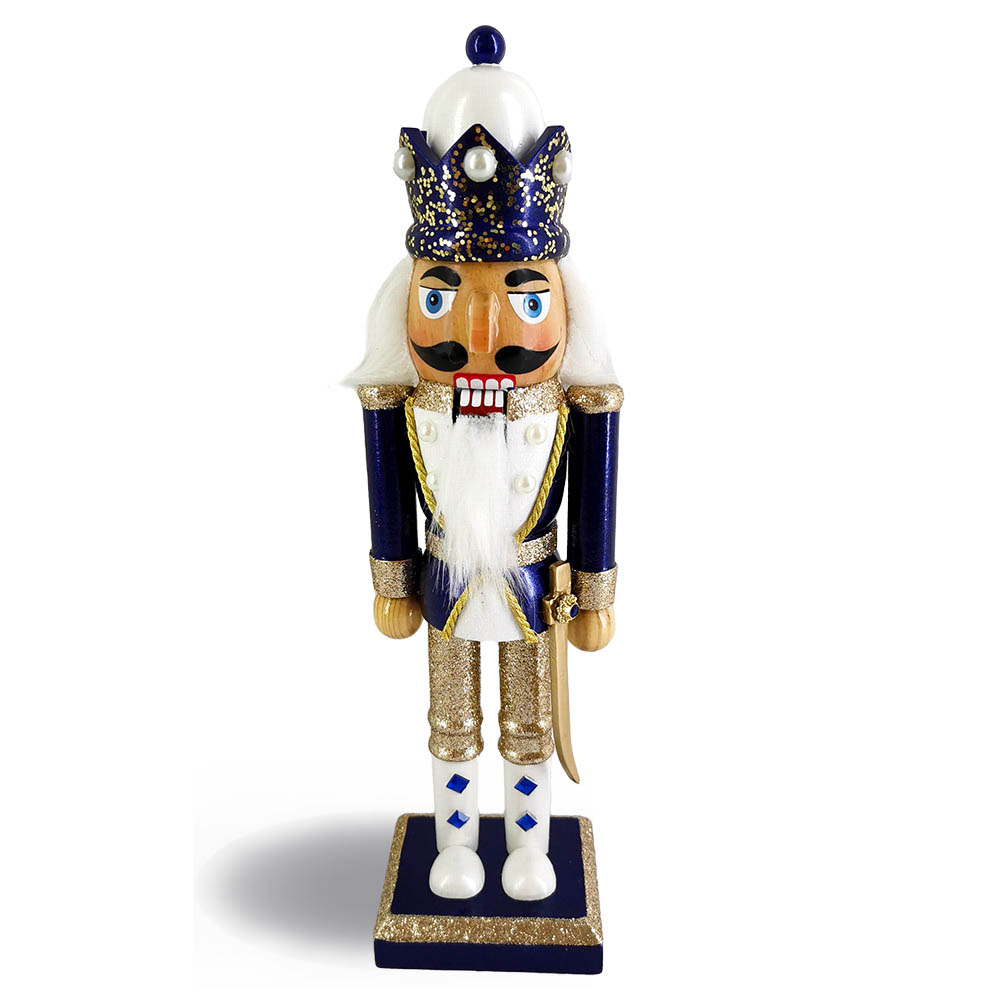 N1024
King Nutcracker Navy Gold with Glitter Crown 10 inch
Our 10 inch Navy Jacket with Glitter Crown Nutcracker is part of the original Nutcracker King Collection. The gold blue crown included blue gemstones, that enhances his character.
King Nutcracker Navy Gold with Glitter Crown 10 inch
N1024: 10 inch Updated King Nutcracker with Navy Jacket and Glitter Crown
This eye-catching 10 inches tall King Nutcracker looks fancy in his navy and gold trimmed jacket with matching crown. White boots with gold accents and a golden sword add to his regal bearing.
10 inch King Nutcracker in an eye-catching navy and gold design.

Matching royal crown in navy and gold glitter with pearls.

Fancy white boots with gold accents add to his royal look.
*Please Bear in Mind That Photo May Vary Slightly From Actual Item.
Brand
NBG - Nutcracker Ballet Gifts
Material
Wood and wood parts