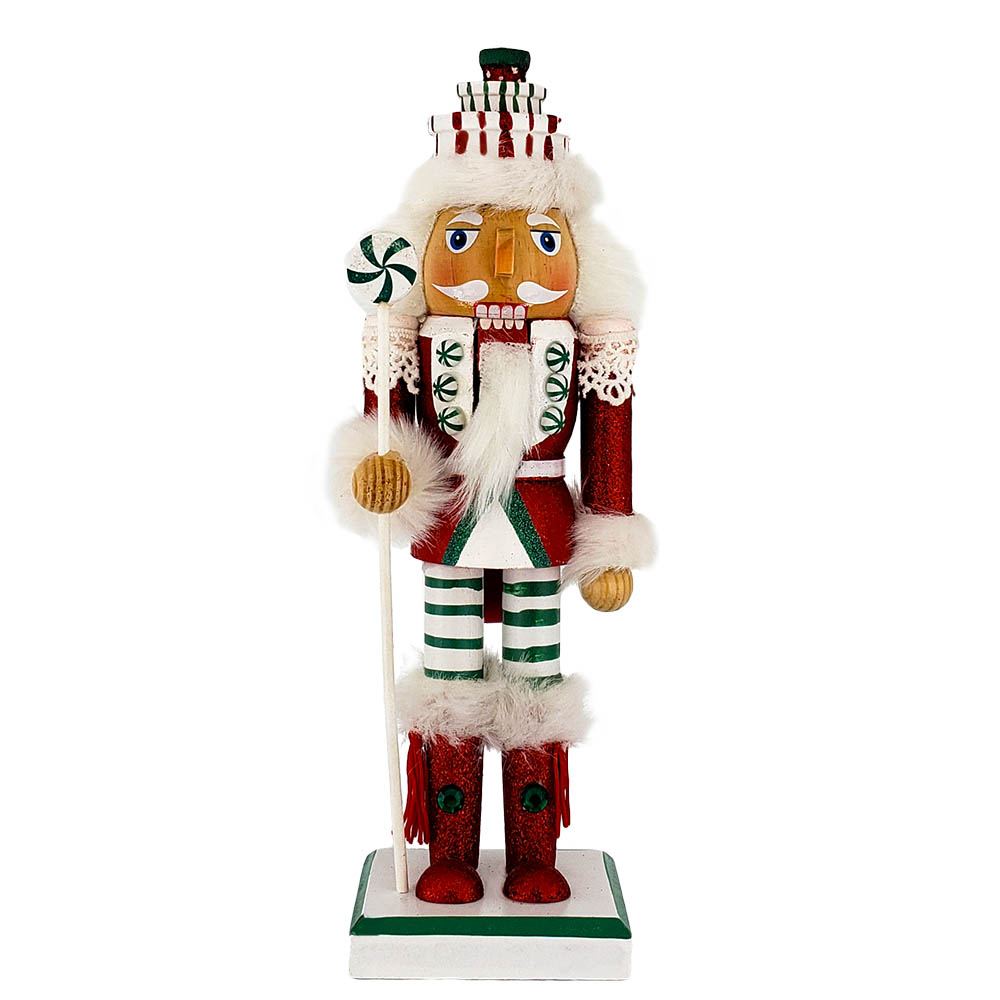 N1022
Candy Cane Nutcracker Red White Green with Gift Hat 10 inch
Our 10 inch Red and White with Green accents Nutcracker is part of the original Nutcracker Candy Cane Collection. He carries long staff with peppermint atop and wears a Gift Hat.
Candy Cane Nutcracker Red White Green with Gift Hat 10 inch
N1022: Candy Cane Nutcracker Soldier with Gift Hat and Staff
This decorative 10 inch Nutcracker Soldier adds style to any collection. His candy cane design in red and white with green accents nicely matches most holiday decor. He wears a fancy gift hat and carries a long staff with a peppermint atop to complete the image.
10 inch candy cane Nutcracker Soldier.

Unique and clever gift hat.

Fun peppermint topped staff.

Fancy red boots with red tassels.
*Please Bear in Mind That Photo May Vary Slightly From Actual Item.
Brand
NBG - Nutcracker Ballet Gifts
Color
Red, White, Green Peppermint
Material
Wood and wood parts