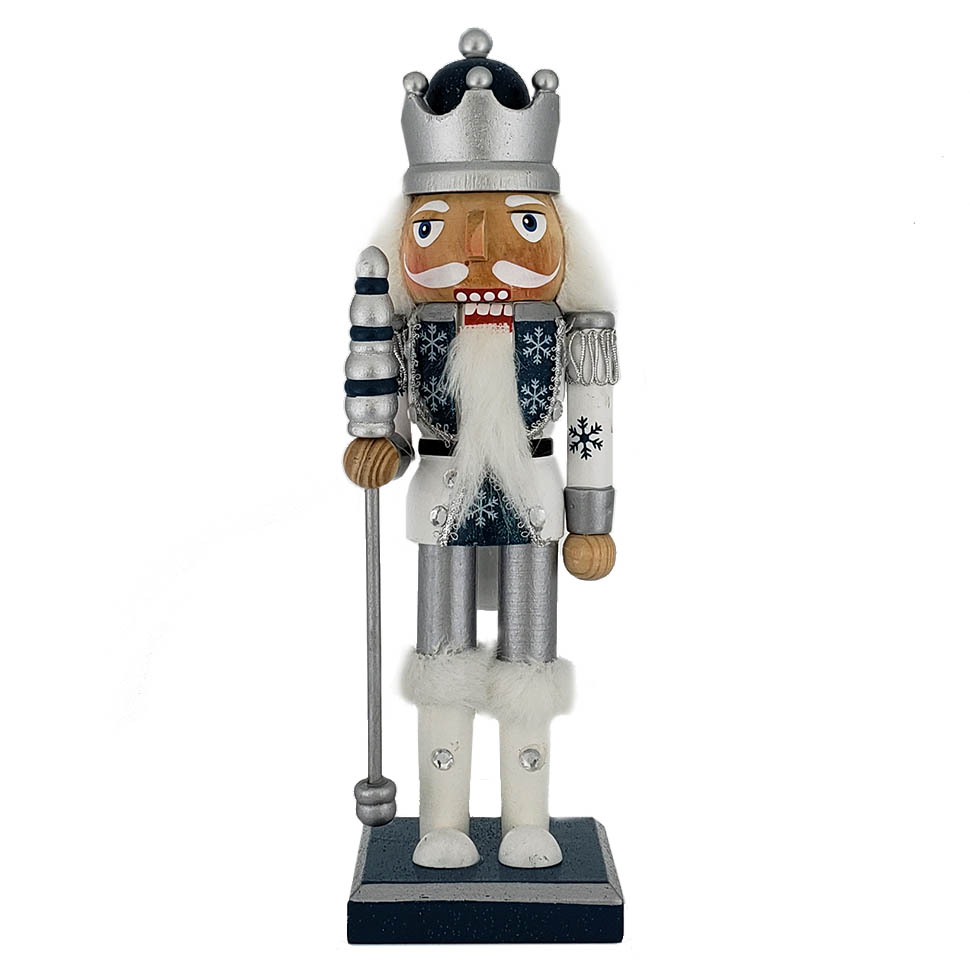 N1021
Snow Fantasy King Nutcracker Silver Crown Scepter 10 inch
Our 10 inch Snow Fantasy with Silver Crown Nutcracker is part of the Snow Fantasy Collection. With blue and white costume that is hand-painted snowflakes look fantasy king Nutcracker.
Snow Fantasy King Nutcracker Silver Crown Scepter 10 inch
N1021: Snow Fantasy King Nutcracker with Crown and Scepter
This regal 10 inch King Nutcracker is dressed in a winter motif and really brings to mind the Snow Fantasy scene. He wears a blue and white jacket decorated with hand-painted snowflakes, white boots topped with fancy white fur, and a silver crown and scepter.
10 inch snow fantasy King Nutcracker.

Fancy white fur topped boots adorned with silver rhinestones.

Wields a royal silver scepter.

Has a matching silver royal crown.
*Please Bear in Mind That Photo May Vary Slightly From Actual Item.
Brand
NBG - Nutcracker Ballet Gifts
Color
Teal, White, Silver
Material
Wood and wood parts