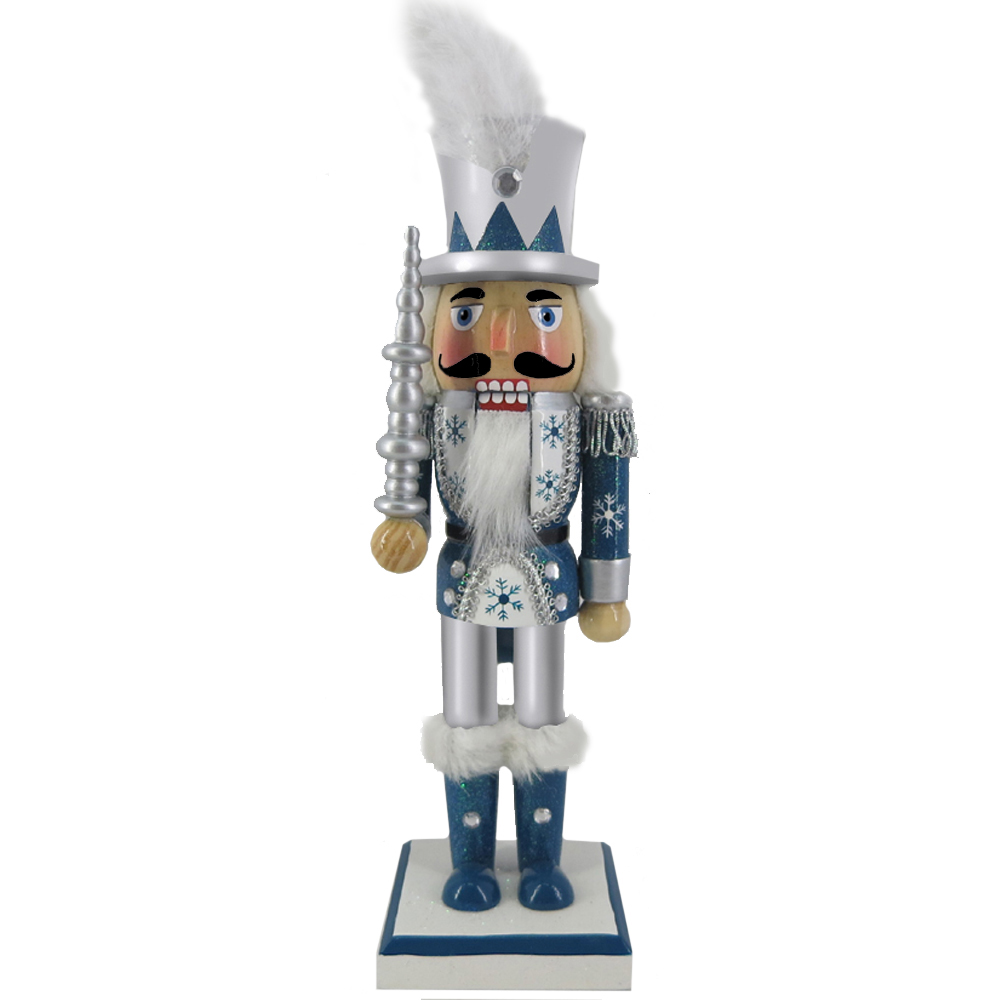 N1020
Snow Fantasy Soldier Nutcracker White Feather 10 inch
Our 10 inch Snow Fantasy with White Feather Nutcracker is part of the Snow Fantasy Collection. With a white feather, a white and blue jacket include gem stones like king.
Snow Fantasy Soldier Nutcracker White Feather 10 inch
N1020: Snow Fantasy Nutcracker Soldier with White Feather and Scepter
This fanciful 10 inch Nutcracker Soldier is right out of the Snow Fantasy scene. This handsome figure wears a white and blue jacket adorned with hand-painted snowflakes and silver pants. His appearance is completed by his blue and white fur topped boots and a white feather in his hat.
10 inch Snow Fantasy Nutcracker Soldier.

Fur topped blue boots with silver rhinestones.

Silver sword raised by his side, this nutcracker means business.

His white hair and glossy wood-grain hands and face give him a lifelike shine.
He'd be right at home on the set of "Doctor Zhivago" or "Anna Karenina."
*Please Bear in Mind That Photo May Vary Slightly From Actual Item.
Brand
NBG - Nutcracker Ballet Gifts
Color
Teal, White, Silver
Material
Wood and wood parts