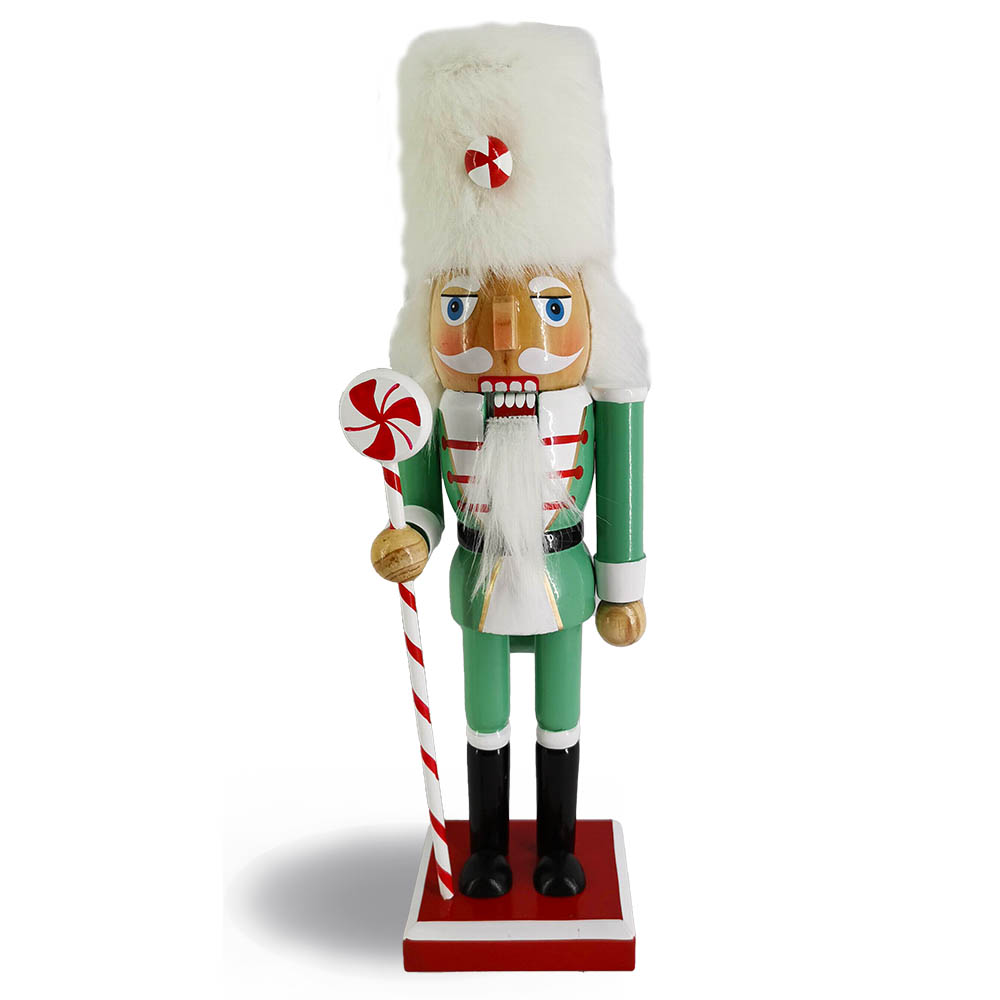 N1012-G
Candy Cane Soldier Green Peppermint Nutcracker White Fur Hat 10 Inch
Our 10 inch Candy Cane Peppermint Soldier Nutcracker in White Fur Hat is part of our Soldier Collection.
Candy Cane Soldier Green Peppermint Nutcracker White Fur Hat 10 Inch
N1012-G: Green peppermint Soldier Nutcracker with White Fur Hat.
This 10 inch Nutcracker is part of our Soldier Collection. Clad in a trendy green jacket and wearing a furry white hat, this soldier adds style wherever he goes. Black boots and peppermint staff.
10 inch Soldier Nutcracker in green and white with red accents.

Fun furry white hat.
*Please Bear in Mind That Photo May Vary Slightly From Actual Item.
Brand
NBG - Nutcracker Ballet Gifts
Material
Wood and wood parts