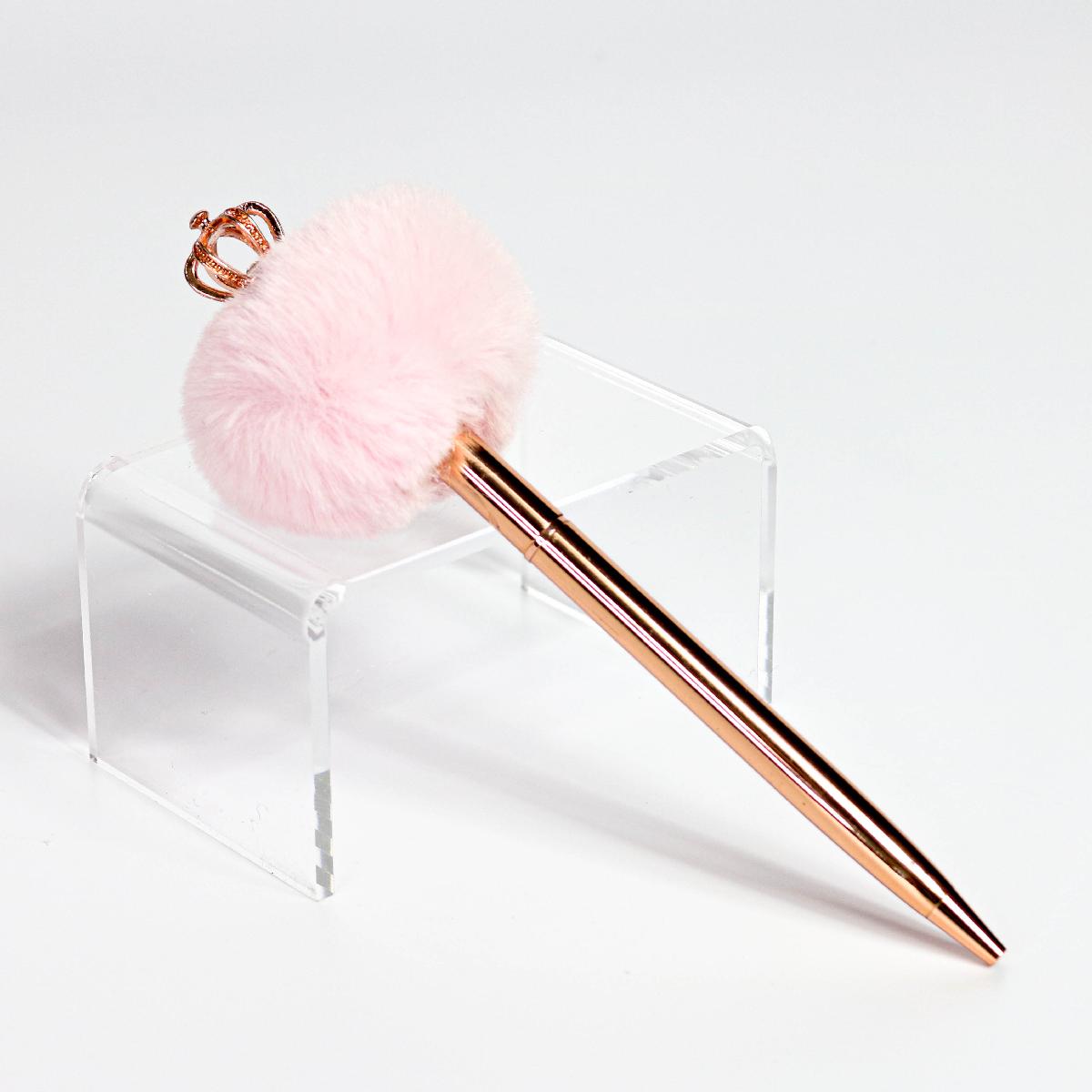 EMBL-044
Pink Pom Pen in Rose Gold with Crown
Pink Pom Pen with Rose Gold Crown is a part of our Stationery and Rose Gold collection. Royal crown Pom Pom Pen delights young writers and gifts.
Pink Pom Pen in Rose Gold with Crown
EMBL-044: Pink Pom Pom Pen with Rose Gold Crown
Our lovely Rose Gold Crown Pen with Pink Pom Pom makes it a delight to write!
A beautiful golden crown sits atop the pretty rose gold pen topped with pink pom to add magic to the writer's stories!!

She can be the star of the show every time she writes.

Can be given along with our

PR-069 Pink Feather Tiara

for a feathery fun time.

Makes a fun little gift or stocking stuffer.
Grab this rose gold crown pen to make your writing dance.
*Please Bear in Mind That Photo May Vary Slightly From Actual Item.
Original Sku
Acce:EMBL-044