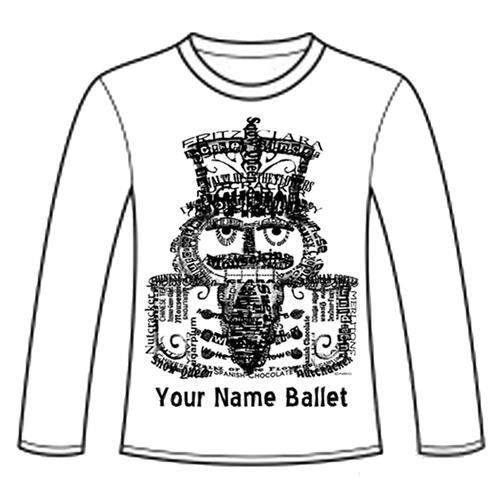 APP-35-LST
APP-35-LST- Wordy Nutcracker Design - Long Sleeve Shirts
Available In:
YS , YM , YL , S , M , L , XL , XXL
APP-35-LST- Wordy Nutcracker Design - Long Sleeve Shirts
APP-35: Wordy Design. He is entirely made up of words and character names from the Nutcracker Ballet.
Printed with Black on Light/Medium color shirts and White on Dark Shirts.
Please understand that the design will not look exactly like what you see in this art rendering. This is here so you can see the colored shirts with design on it.
48 piece minimum per design.
Original Sku
SCREEN DESIGNS:APP-35